JV football drops first game of season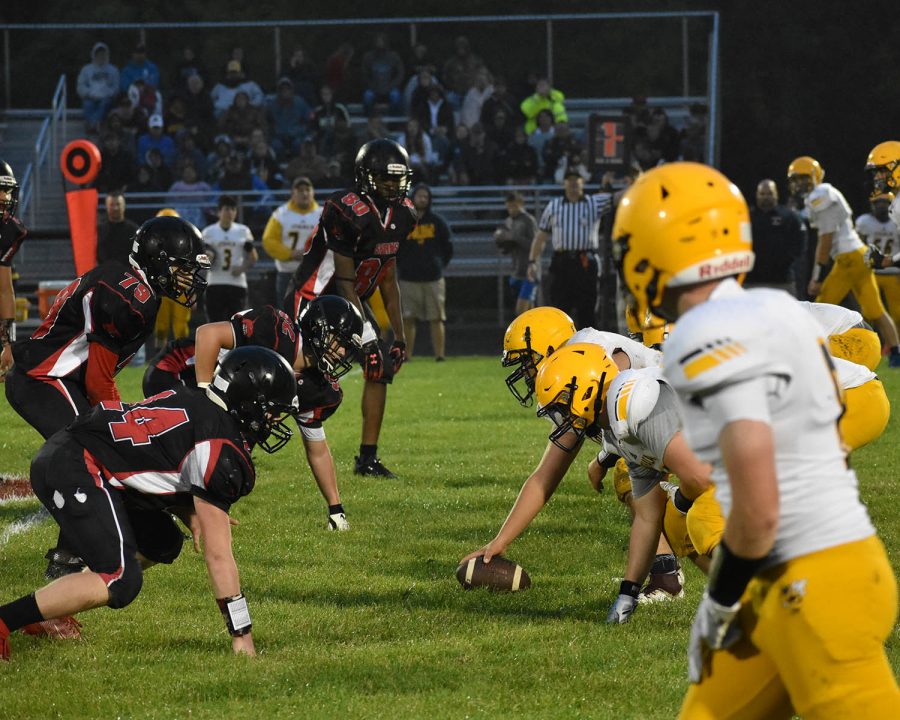 Saint Louis junior varsity took on the Ithaca Yellow Jackets in the Shark Tank Thursday Sept. 12, and lost a tough  battle  36-14 
Ashton Leonard said, "Ithaca played with bad sportsmanship, and the refs made some pretty bad calls. Other than that, we played pretty well and should have won the game."
On Offense Ignatius Jackson scored a one-yard touchdown making the score 8-16 after Jackson scored the two point conversion. Later on, Reece Giles threw a touchdown pass to Michael Baysah making the score 14-16.
Andrew Zimmerman said, "I would say that we were intimidated by them at first, then we figured out we can play with them. The first half was rough, but we were only down 16-8. Then we came out strong in the second half.  We had a lot of momentum, then we had a couple of injuries in the fourth quarter that helped them win."
The Saint Louis Sharks take on Michigan Lutheran Seminary Thursday Sept. 19, at MLS.