Both JV and Varsity drop matches to Hemlock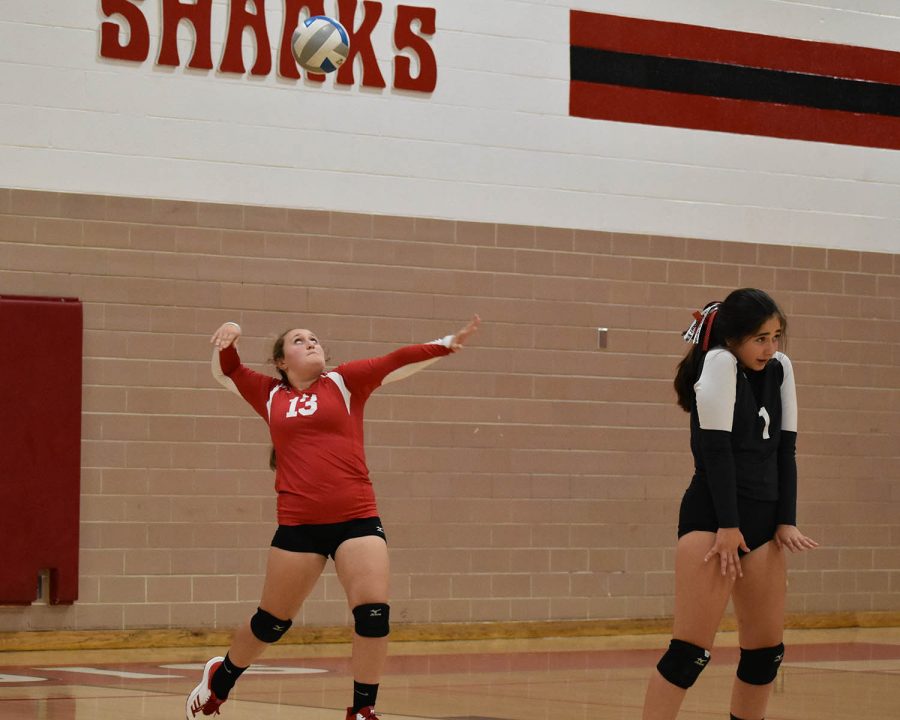 Saint Louis volleyball hosted Hemlock Wednesday Sept. 11, 2019. Varsity fell to Hemlock 16-25, 23-25, 21-25. Junior Varsity fell to Hemlock 18-25 and 14-25. 
Kiersten Francisco said, "Our biggest struggle was just being able to play constantly and not making silly mistakes. We need to work on coming out stronger and being better on defense." Francisco added  that the attitudes came out a lot better and they did well being positive throughout the night. 
Junior Varsity Captain, Haylee Davis said, "Throughout the game, the team struggled, we couldn't get a simple pass down. Several of our serves weren't the greatest." Davis added that the communication wasn't there and deciding whether to hit or pass was also a struggle. Davis said, "The girls' attitudes seemed to change the more points we lost. Our team needs to work on communication, serving, and controlling our attitudes." 
The Sharks will be in action again Saturday Sept. 14, 2019, as junior varsity will travel to Alma High School for an all day tournament starting at eight in the morning. Varsity has the weekend off.