Shark volleyball has busy weekend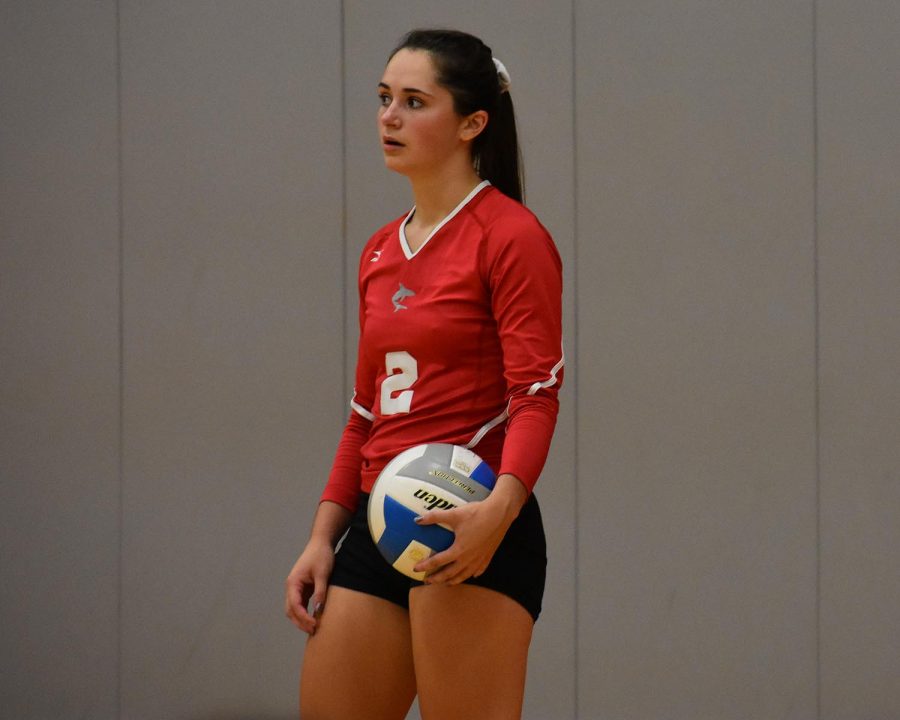 The Saint Louis Volleyball traveled to Breckenridge Sept. 9, 2019, and played against Breckenridge, Midland, Merrill, and Carrolton. They beat Breckenridge and Carrollton, but fell to Merrill and Midland. Additionally, Junior Varsity hosted Merrill, Chesaning, Ithaca, Shepard, Swan Valley, Ovid-Elsie, and Valley Lutheran. Junior varsity took seventh overall out of eight teams. 
Varsity member, Kiersten Francisco said, "We put up a very tough fight against some really good teams throughout the day, and we showed improvements from the Alma tournament. The biggest struggle we faced was getting stuck in negative grooves and having a rough time getting back out." Francisco added that the teams energy is almost always high and they always have fun together. Francisco says, " I think we need to improve on not getting into bad stretches." 
Junior Varsity Coach, Erica Diaz said, "We had a rough start to the day, but turned it around late in the tournament. The team's biggest struggle is their ability to let their mistakes go and finding the intensity needed to keep the competitive energy." Diaz also shared that they did a better job staying positive with each other, but there are still areas in need of work. Diaz says,"We need to find a way to keep our intensity high from beginning to end. We had great support between teammates our last match of the day and just need to find ways to have that same attitude." 
Freshman, Jacie Burnham said, "My team did okay, but not the best. The biggest struggle was talking and ball control." Burnham added that the teams attitude toward each other was not good, and some girls were mad at each other or themselves. Burnham says, "For some improvements, we need to talk more, be happy, good energy, and not get mad for messing up."
The next matches will be hosted by the Sharks, Wednesday Sept. 11, 2019.Junior varsity's first match starts at 5:30 and varsity will follow.