St. Louis welcomes new Spanish teacher Ms. Bethany Kisser!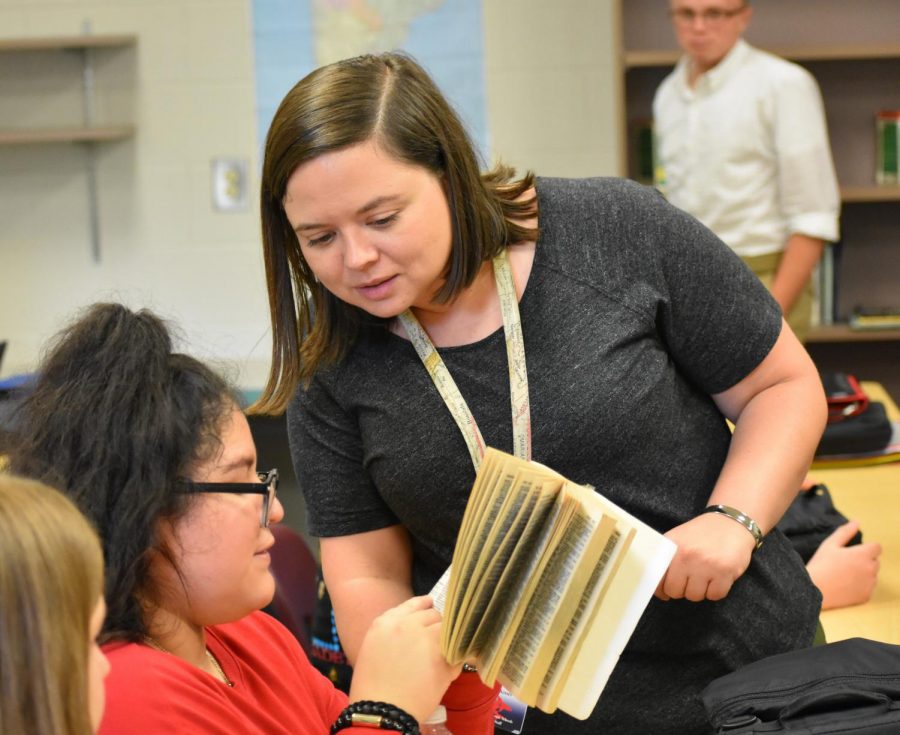 St. Louis High School has hired a brand-new Spanish teacher, and her name is Ms. Bethany Kisser. Ms. Kisser has been teaching Spanish for five years, and she has also taught World History and AP Human Geography. 
Ms. Kisser thoroughly enjoys teaching Spanish to students, and she feels that teaching is a great job that fits her well. She shared, "I really enjoyed my experience learning Spanish, and it has opened up a lot of opportunities for me, so being able to share that experience with students really appealed to me. Also, teaching is the first job I've had that has really felt worthwhile–like I'm doing something important." 
Ms. Kisser has only been a teacher here for a week, but she's already making an impact with students. Kiersten Francisco said, "I think Spanish is very interesting, and I'm glad that I get the opportunity to learn more about the Spanish culture from Ms. Kisser." 
Ms. Kisser says she is very excited about the community at St. Louis High School. She shared, "I left a really tight-knit group of staff and students at my previous school, and I was really worried that I wouldn't find that again, but everyone here has been incredibly nice so far!" 
Students are very excited to learn from Ms. Kisser and to increase their abilities to speak and understand Spanish.
Chloe Baxter stated, "It's very exciting to have new staff, and I hope that she [Kisser] feels welcome in our building."