SLHS holds Afternoon of Excellence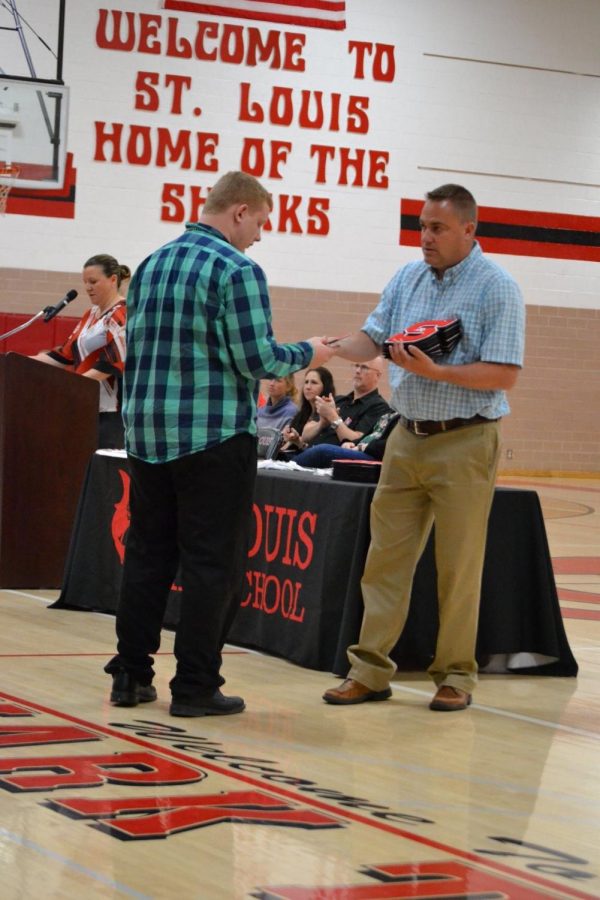 St. Louis High School held its annual Afternoon of Excellence Thursday, May 30, in the gym. The purpose of the event is to commemorate students who have excelled in the classroom. Each class had an award to give to a particular student, who was chosen by each teacher. The afternoon saw many students receiving awards for core classes and electives alike.
Trevin Robinson said, "It was nice to see everyone get awards. It was a good way to honor students."
Many different students got honored at Afternoon of Excellence, and it was a great way to showcase academic excellence in the school.
Andrew Taipalus shared, "It was time well-spent. We got out of class, sat with our advisories, and got to admire the honorable mentions of our students."