St. Louis students take trip across the border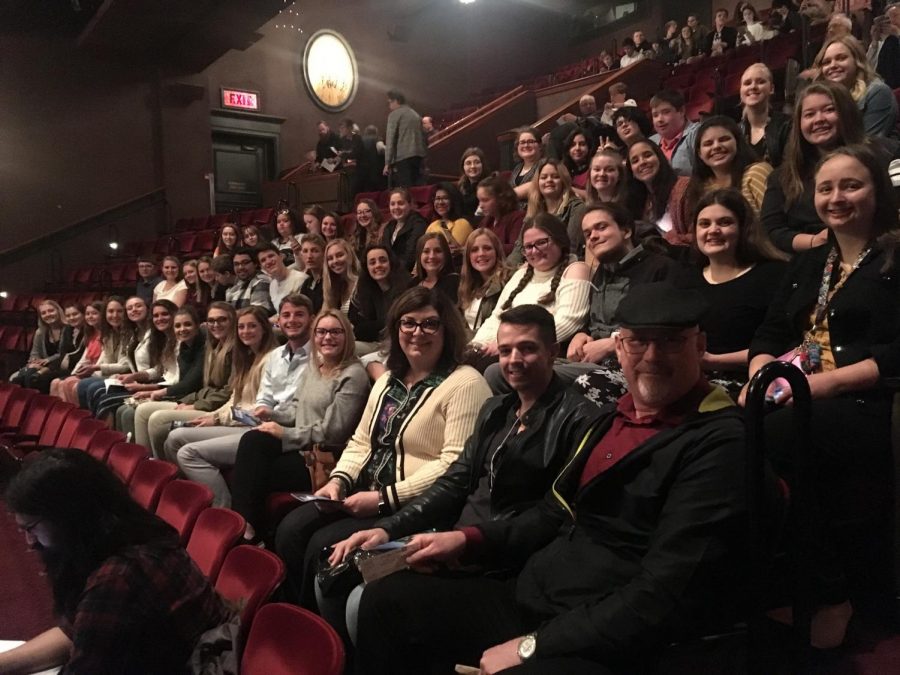 St. Louis High School students went to Stratford in Ontario, Canada, May 7, 2019, to see Little Shop Of Horrors, a musical originally by Howard Ashman.
Students left at 6:30 a.m. in a bus from St. Louis High school. On the way there, students watched movies like The Greatest Showman and The Game Plan. Students also had to get their passports or legal documents checked before entering and exiting Canada. When they got to Ontario, students broke up into groups to find somewhere to eat and shop before the show. When students got to the Avon Theatre, they got their tickets and took their seats for the musical.
"I enjoyed the trip, especially since I got to hang out with my friends. The best part was getting to roam around downtown and visit all the shops. I wish we got a bit more time in Canada before and after the show. The musical was amazing! The only thing I didn't enjoy was the small uncomfortable seats that we had to sit in as we watched," stated Liberty Oakley.
The students left Stratford around 4:30 p.m. On their way back, the bus stopped at Port Huron for dinner. As they rode back to St. Louis, the students watched Over The Hedge and talked amongst themselves. They got back around 9:30 p.m. and relaxed the rest of the night.
Makayla Mikek said, "I loved going to Canada. My favorite thing about the trip was walking around in the little shops; plus I enjoyed the musical a lot."
Danielle Luft added, "It was lit. I liked walking around Ontario, and the musical was really good as well. Going so early was the only thing I found bad about the trip. I would definitely go again especially since this is my second year going."