Track steps up at home meet, competes at Clare Invitational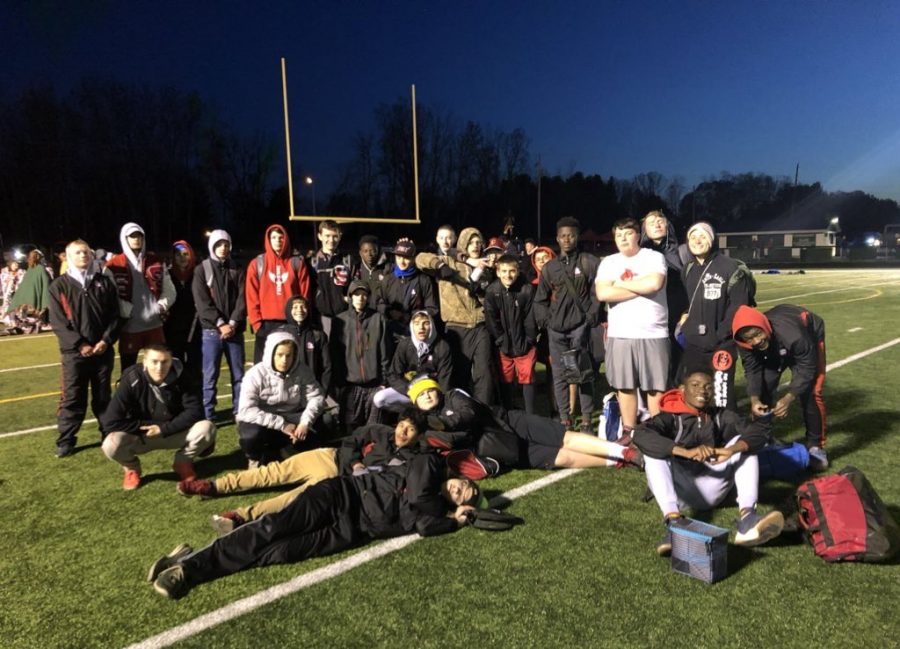 St. Louis Track and Field dominated last week, starting with a home meet Wednesday, April 24, against Michigan Lutheran Seminary and St. Charles. St. Louis took first on the guys' and girls' sides. Jordan Lowe took first in the 100-meter dash with a time of 11.29, and Iggy Jackson took third (11.94). On the girls' side, Chloe O'Boyle took second with a time of 13.02. Lowe also took first in the 200-meter dash, running it in 23.44 seconds, and Adry Munoz took third in the 200 with a time of 28.26. Austin Aldrich took second place in the 800-meter run with a time of 2:17.40, and Libby Munderloh won the 800 with a time of 2:33.07. Nate March took second in the 1600-meter run (5:04.26), and Mikenna Borie won the 1600 on the girls' side (6:01.15) and the 3200-meter run (13:32.60). Also, Austin Rhines won the 3200 with a time of 11:22.56. The boys' 4×100 and 4×400 relay teams took first while the girls' 4×400 and 4×800 relay teams took first as well. Jazmin Milks placed first in shot put with a throw of 31'02, and Desarae Campbell took second place in Discus (79'0). Caleb Noack took first place in Discus with a personal record 90'0! Also, Aynslee Koutz set her PR in high jump with a jump of 4'10, and she set her PR in long jump (14'09.5) while taking third place. Overall, it was a very successful meet with some great performances.
The Sharks competed again Friday, April 26, at the Clare Invitational. There was a total of 16 teams that competed in this huge meet. St. Louis boys took 13th place, and the girls took seventh place. Jordan Lowe took third place in the 100 (11.65), and Chloe O'Boyle took second place on the girls' side (13.27). Cameron Mizer ran a personal best 54.94 seconds in the 400 to take third place. Libby Munderloh took fifth place in the 800 with her personal best time of 2:29.08. Mikenna Borie ran her PR in the 1600 (5:37.84) while taking seventh place, and she ran her PR in the 3200 (11:46.43) to take first place! Nate March also ran his PR in the 3200 with an outstanding time of 10:36.32 to take fifth place. The girls' 4×100 relay team, consisting of Reyna Rojas, Adry Munoz, Zoe Dickman, and Chloe O'Boyle, took third place with an incredible time of 54.46 seconds. Also, Iggy Jackson set his PR in long jump with a jump of 19'01.5 while taking eigth place. Overall, the Sharks held their own against some tough competition and had some outstanding performances. St. Louis' next meet will be Tuesday, April 30, at Hemlock High School.