Top Ten students announced!! 2018-19!!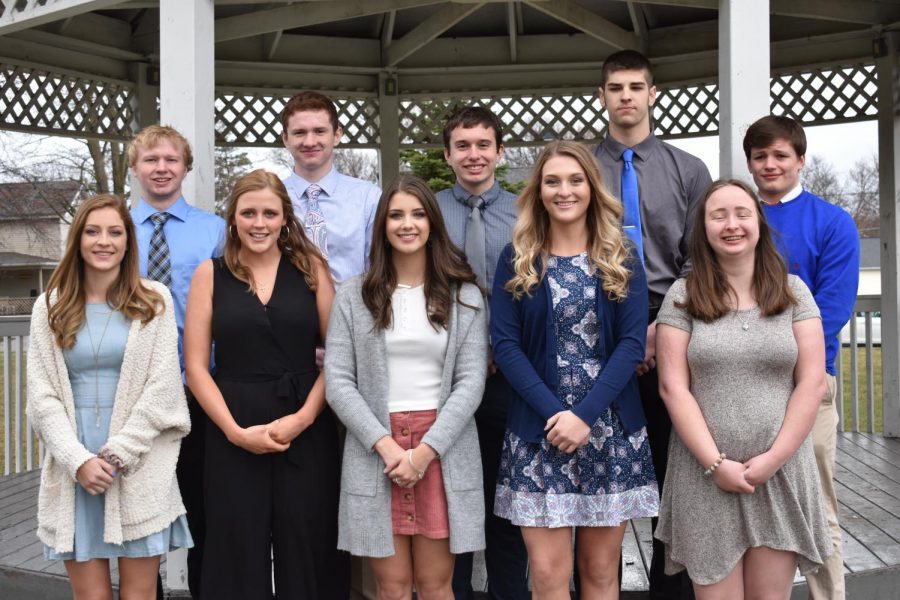 Saint Louis High School has announced the class rankings for the Top Ten students April 19, of the 2018-2019 school year.  The decision was made based on grade point average and SAT score. These students worked diligently their entire high school career in order to achieve such high honors.
The top ten students were ordered as such:
Brian Conn- Valedictorian
Olivia Anderson- Salutatorian
Allyssa Roberson

Dawson Fisher

Daniel Oswald

Nicholas Harry

Ryan Downs

Sarah Humphrey

Rylyn Hrabal

Hailey DeRosia
Conn said, "Getting into the top ten wasn't easy, but it has always been a goal of mine. I had to put in extra time outside of class, but it was definitely worth it."
Anderson commented, "being in the top ten requires constant dedication throughout all four years. It's not something that you can just decide at the end you want to pursue. You have to be committed starting freshman year, and you have to stay that committed all throughout high school. And you have to work hard on your SAT because it's not something you can just blow off."
This is truly emblematic of how difficult it was to maintain their grades at the highest level compared to their classmates.
These students have worked day-in and day-out to make sure they get their assignments done on time, with the best possible work they can offer. They are physical manifestations of hard work and dedication. Saint Louis High School is blessed with some of the finest students that can be. These students are truly the best of the best.
The Shark Scene staff warmly congratulates the students who have made the top ten.