NHS sells bracelets to help children in need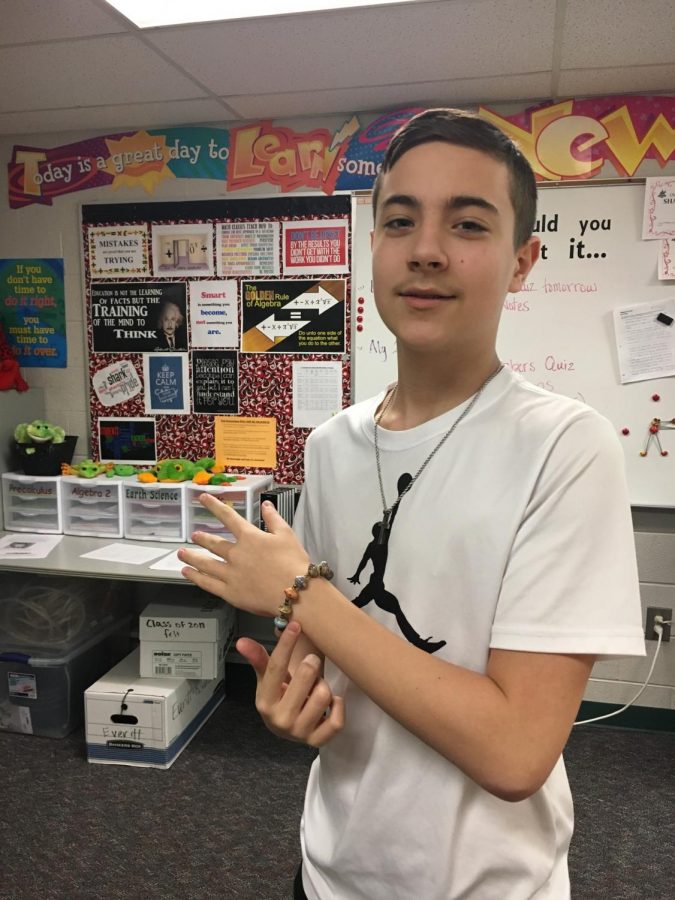 Saint Louis High School National Honor Society is selling bracelets to raise money for Haitian kids in need of an education.
"While in Panama, we were introduced to this concept of fundraising to help these children who are in need. I think the mission that Matt [Gerwitz] has created is very inspiring, and it's awesome that we are making a difference and helping a child's dream of going to school come true," said Joslynn Clark.
Matt Gewirtz is the co-founder of The 4North Project, which is a non-profit organization that helps those in need who are mostly from Haiti, Kenya, Guatemala, and beyond. The "Cereal Box Bracelets" have made a huge difference in the world. The process begins with people donating cereal boxes, and the organization then ships them all to the countries in need. The cereal boxes are then constructed into beautiful bracelets. These bracelets are then shipped back to 4North where they are distributed all across the globe to be sold for $20 a piece.
For a kid to attend school in Haiti, it costs $600, which includes tuition, lunches, supplies, and uniforms. With that being said, it only takes 30 bracelets to put a smile on a child's face and send them to school. The goal of sending three kids to school was set for SLHS. Gewirtz was in the school Thursday, April 4, for an assembly to share more information. Additionally, there is a chance to win a GoPro camera. For each bracelet that is sold, your name will be put into a drawing.
According to Gavin Giles, "Matt puts a lot of hard work and time into his organization and it really shows. I think that when he comes in and shows his experiences and footage of how he has begun to make a difference, it will really make people be more thankful for the lives they have and also will make people want to help."