St. Louis athletes sign to continue athletic careers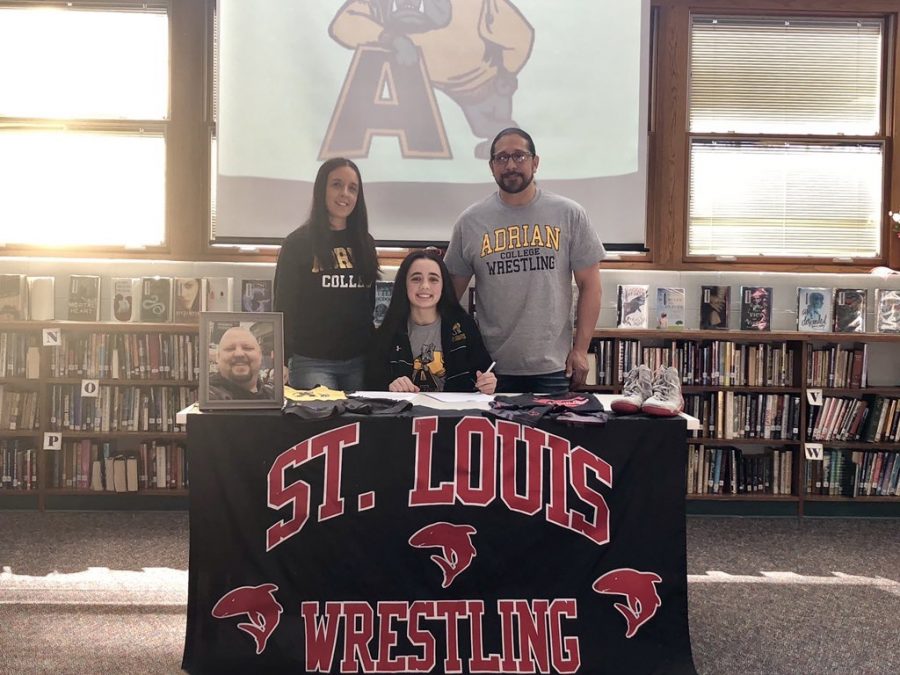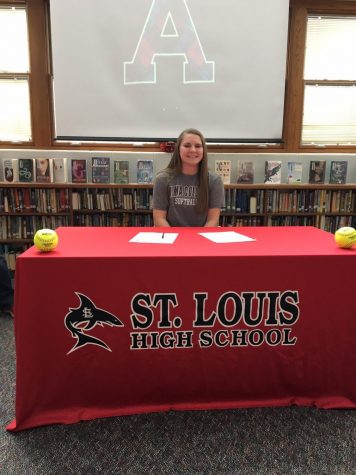 It's been a great week for St. Louis athletes! Seniors Aynslee Koutz and Modestie Hitchcock both signed to continue their athletic success at the collegiate level. Koutz signed with Alma College to continue her softball career, and Hitchcock signed with Adrian College to continue her wrestling career. Congratulations to both of these incredibly gifted athletes!
Koutz stated, "I am really excited about the new family and friendships I am going to make. Being in high school is fun, but at the collegiate level, the athletes I play with will have the same passion I do! Denny [Griffin] is a great coach, and I am excited to see where he brings me as an athlete!"
Hitchcock shared, "I am very excited that I got the opportunity to sign with Adrian College and continue both my athletic and academic career there. I have visited the campus several times, and I love everything about it. It has always been a dream of mine to wrestle at the next level, and it's amazing that I actually made it happen. I am very thankful for all of the people who have pushed me to be where I am now. I'm also very thankful for all of the people who joined together on this special day."
These two athletes have put in so much work to get to where they are now, and they are going to leave a lasting mark on St. Louis High School. Good luck to both of them as they continue their athletic careers next year!