Captain Marvel dominates the box office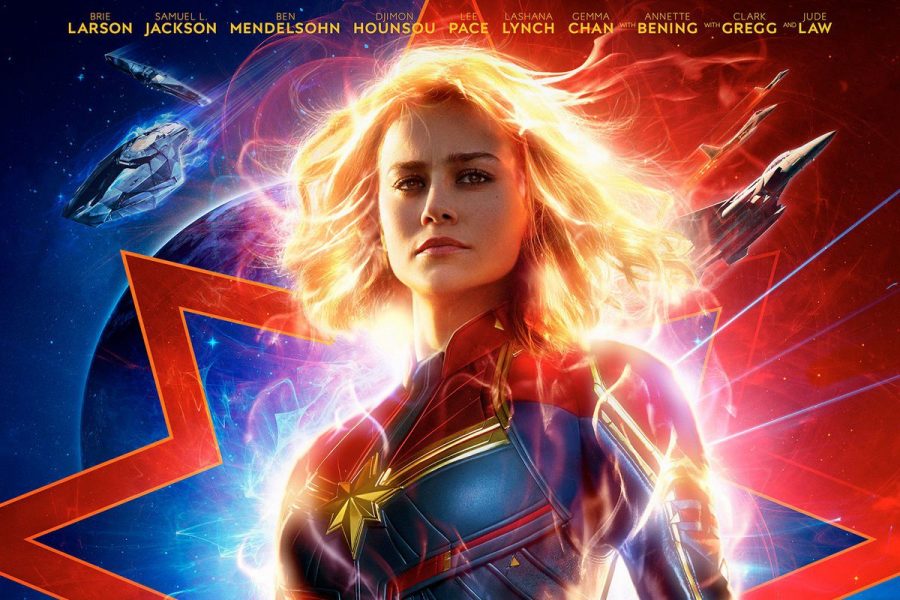 Captain Marvel is the long-awaited solo film depicting the life of a superhero by the same name. It is the first solo female-led Marvel movie to date.
Captain Marvel is an extraterrestrial warrior (nicknamed Vers) who is caught in the middle of a battle between her people, the Kree, and another galactic group, the Skrulls. While living on Earth in 1995, she keeps having recurring flashbacks of a different life, where she is U.S. Air Force pilot Carol Danvers. Captain Marvel must sift through her memories to discover the secrets of her past while also fighting the Skrulls.
Captain Marvel performed phenomenally in the box office its opening weekend, March 8-10. According to CNBC, the movie raked in about $153 million domestically and $455 million worldwide. While figures aren't final yet, Captain Marvel is the third highest debut movie in March of all time. It is also the seventh biggest Marvel movie debut to date.
"I thought it was overall a good movie," Audrey Johnson said. "However, I definitely think other Marvel movies have been better in recent years."
Marcus Long had a different take on the film. According to him, "It was the right mixture of comedy and action. It was a pretty good movie and it tied in well with the time frame it was set in and with the Marvel universe."