St. Louis bowling teams hoping to bowl a perfect 10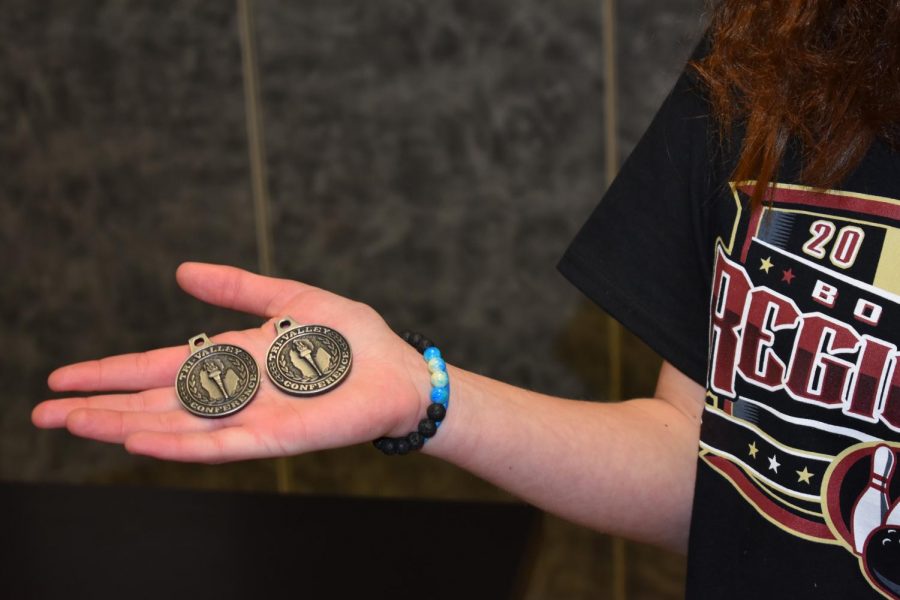 St. Louis' bowling team went to regionals! Regionals took place at Bay Lanes in Bay City, Michigan Feb. 22-23, 2019.
Adding to that, the top three teams and top 10 individuals move on to the state tournament. St. Louis' girls' and boys' team includes six people each. The Girls' team includes Jazmin Milks, Kelsey Rush, Shannan Mitchell, Destiny Rodriguez, Keanna Noack, and Jaden Simmons. The boy's team includes Ben Davis, Hunter Seely, Caleb Noack, Cody Hartman, Mason Rush, and Jordan Bissell. Jazmin Milks ended up individually qualifying for state.
Mitchell stated, "I was really nervous for regionals since I had a chance and did pretty well at the Tri-Valley Conference. During regionals, I was focused on other things and I think it affected my performance. In the team' aspects, I think I did pretty well, but for individuals, I struggled a lot. I wish I was higher in individual standards with me being 31st out 70 individuals."
All in all, the bowling teams had some complications with having only three strong players and having to be in the top three teams or the top 10 individuals. The bowling teams rounded out the season with the girls' score at regionals being 4th place out of 13 teams and the guys being 10th out of 14 teams.