Drama club: old club for a new generation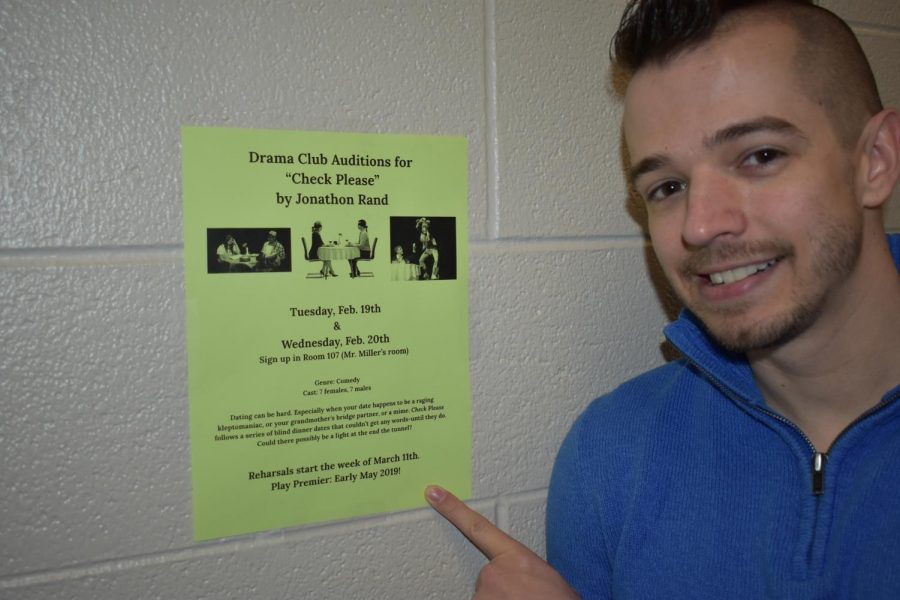 Drama Club is back for the 2019 school year! Jordan Miller, a teacher at St. Louis High School, decided that the school should bring back the beloved club for a new generation. Auditions will be held for the play Check Please after school Feb. 19, and 20th, for cast members and auditions will be held Feb. 26, and 27th, for crew.
Miller said, "The Drama Club has been a year-long process. Fundraising $300 for scripts and royalty fees was our major focus during the fall season; there wasn't much planning we could do without being certain we would have the money for these essential fees. Now that we have the money and have purchased scripts, our next step is casting. I've witnessed quite a bit of excitement for auditions, especially from students who have told me they never imagined themselves having the opportunity to audition and perform in a school play. I think bringing Drama Club back to SLHS after the club's absent for almost 20 years is going to be a positive experience for our school and community, especially now that we have so many students interested in the performing arts."
Many students are excited in auditioning for cast and crew. According to Liberty Oakley, "When I heard that St. Louis High School was bringing back Drama Club, I was exhilarated. I have always wanted to try Drama Club and or somehow be involved with the performing arts. I believe that since we now have a Drama Club, more students will be interested and students will talk to other students that they wouldn't usually talk to. This could potentially cause students to start making relationships with others and will help students break out of their shell. I am hoping that Drama Club will prosper through the years and will become a big club in SLHS."
All in all, many students are excited about the old club to return. Many students and faculty hope that this club will especially help some students to open up more and talk to new people and show their love for the performing arts. Yet if not enough students show up for auditions or don't show up for rehearsals, then Drama Club could disappear again.