Addicted to good film? This movie is for you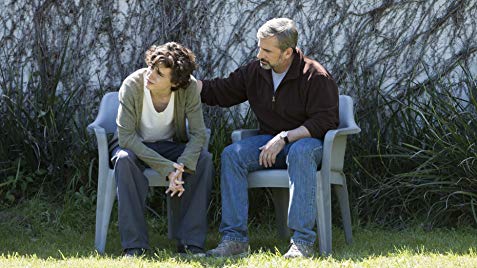 Beautiful Boy is about a family that deals with their ever-recovering and always relapsing son, who's addicted to Crystal Meth. Nic Sheff, played by Timothee Chalamet, is an ordinary teen experimenting with drugs and gets addicted to Crystal Meth. Now Nic and his family have to deal with trying to recover from the dangerous and life-changing drug.
Beautiful Boy brings a sense of realism and tragedy to a real-world problem. The film also brings amazing dialogue, character development, emotions, and depth to the screen.
For instance, the film shows the lengths an addicted person will go to get drugs and what the drugs can do to a person's physical and mental being. The emotion in the film is very dramatic and strong. The audience definitely gets drawn in for a while. Nic wants to stop using, and he tries as hard as he can yet relapses a good number of times.Through the film, the audience watches David Sheff, Nic's father played by Steve Carell, try to help his son as much as he can. David wants a relationship with his son, yet, he is too busy trying to help him go through recovery without relapsing. Nic doesn't realize that he is hurting his family more than he is hurting himself and is slowly tearing them all apart, even his young siblings.
Additionally, the dialogue is a major part of the film. When the actors are talking, the audience can tell that they have fully committed to their characters. As the film grows, the audience watches the characters develop and go through problems with society and family.
The make-up in the film was outstanding. There are several instances that there is bruising involved or some kind of injury and the make-up looks Incredibly real. What also helped the make-up look outstanding was the cinematography in the film, which was great. There are certain shots in the movie that exceed expectations, and most viewers should notice them.
All in all, Beautiful Boy exceeds most of its audience's expectations and was outstanding. The film contains strong emotions, character development, actors, cinematography, and amazing dialogue. If an audience is looking for a heavy drama with hard-hitting emotions, this film is definitely the one.
Beautiful Boy was nominated for 23 awards. The film ended up winning five out of the 18 awards.
Awards
Aspen Filmfest- Independent By Nature Award (Director

Felix van Groeningen)

Chicago International Film Festival- Founders Award- Best Feature (Director Felix van Groeningen)

Hollywood Film Awards- Hollywood Breakthrough Award- Breakthrough Directing (Director Felix van Groeningen)

Hollywood Film Awards- Hollywood Film Award- Supporting Actor Of The Year (Supporting Actor Timothee Chalamet)

San Diego Film Critics Society Awards- S.D.C.S.A Award- Best Supporting Actor (Supporting Actor Timothee Chalamet)