Model United Nations first conference!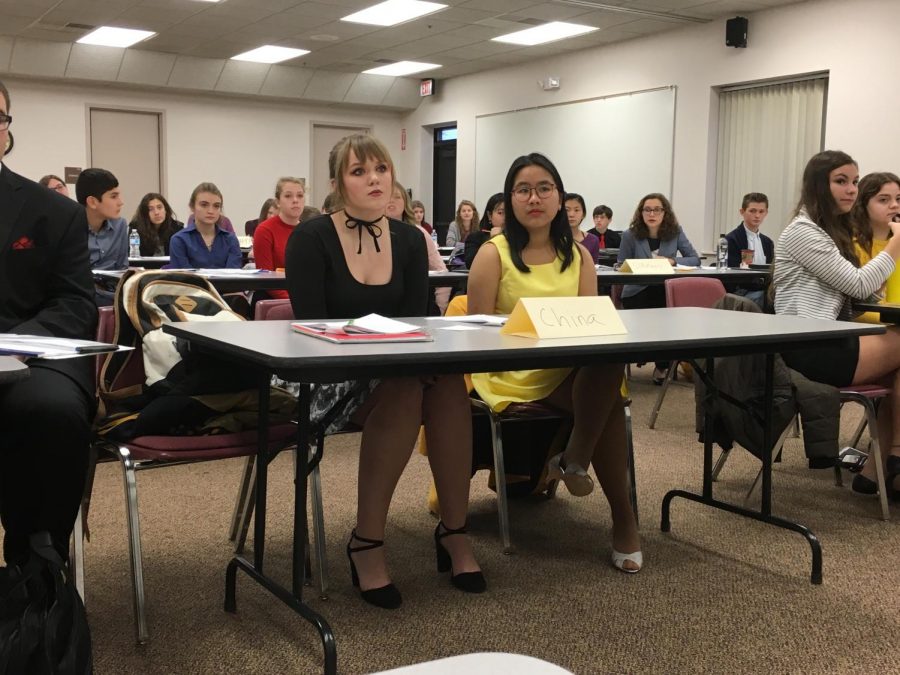 The Saint Louis High School Model United Nations team travelled to the Regional Educational School District building in Ithaca Dec. 5, to compete in its first conference. The team had to prepare and present a resolution (formal document resolving an issue) on the topic of world peace. This competition was their first one since losing their previous coach, Jessica Cole, who was replaced by Mr. Kuhn. The members of the team felt strong about their performance.
Robert Long-Terwilliger said, "Model U.N. was great for all of us, all around. For all the kids in their first year doing it, we all did great. We all entered different boundaries. We all put ourselves out there. It was just overall a good time.
Kira Dowell added, "I think, since we had a whole bunch of newbies it was still good, I mean, we have definite places where we need to improve, but overall, we did the things that we needed to get done done, and we did show improvement from last year."
Overall perception about the event from the team was positive. Despite seemingly not performing to the best of their ability, they are optimistic about their performance and looking to improve for their next competition. Their next conference will be held Jan. 23, 2019.