Navy Officer visits St. Louis P.E. class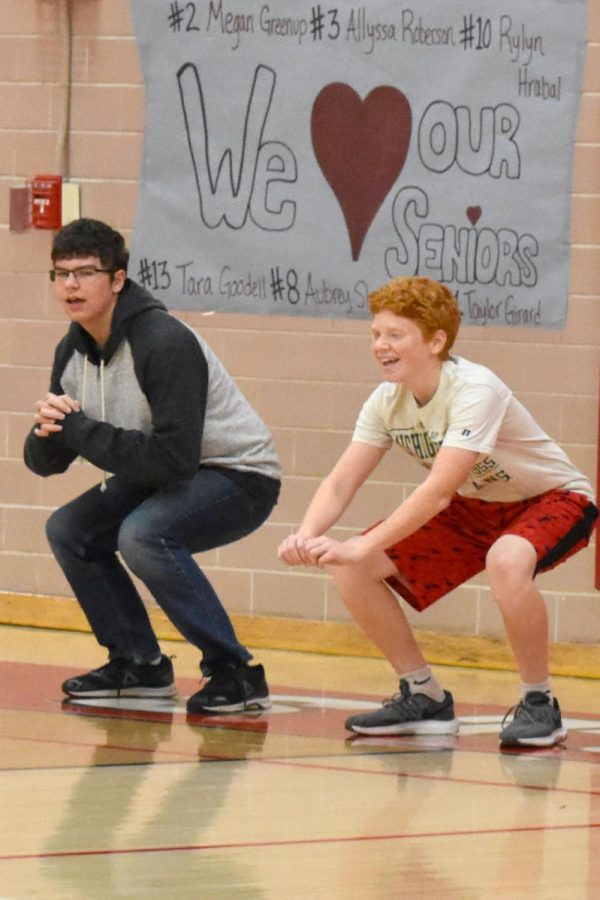 Petty Officer Brian Boulis from the United States Navy came to St. Louis High School to spend the day in Physical Education with students Thursday, Nov. 1.
Boulis came to talk to students about the Navy and to have them compete in a competition. He started off the class by having the students run around the gym for two minutes to get their muscles warmed up. Then he had them compete in a workout–the students had to run across the gym and do certain exercises, such as push-ups, squats, and crunches. The students were in groups of four with only one racing at a time. Once a student finished, he/she had to stay in a plank until all other students were done.
Boulis stated, "My goal was to promote Navy awareness." Boulis then had the students cool-down with two laps around the gym, and he then led them in stretching. Afterward, all the students filled out a form with their information so Officer Boulis could contact them with information about the Navy while he talked to them about college opportunities.
St. Louis Physical Education teacher Ms. Long shared, "We really appreciate Officer Boulis coming in to give students experience of what a Navy workout is like and to explain the different scholarships students can apply for in the future for college."
The winning team in each gym hour received Navy lanyards, but the main purpose of the event was for students to experience a Navy-style workout and to be more informed. Ethan Wilson said, "I think it was a good experience having people come in from the community to help inform students about the different opportunities that are given to us."