Language Arts Club second competition!!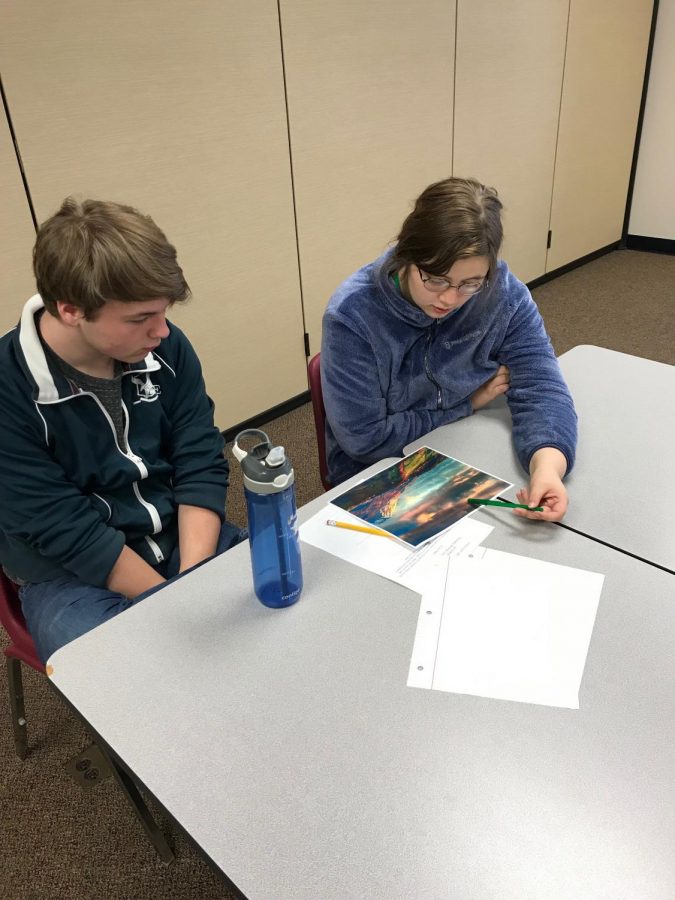 The St. Louis High School Language Arts team competed in another competition at the Ithaca RESD Wednesday, Oct. 26.
The team left at about 8:15 A.M. for Ithaca, and once there, ate donuts and drank chocolate milk and orange juice until about 9:30. The teams then received their prompts and each school separated into different rooms. The prompt was descriptive writing: there were pictures to choose from, and the teams had to pick one and describe it. They had until almost 11:30 A.M. to brainstorm and finish up their work.
According to Kira Dowell, "I think that we, as a team, did very well. I know my group is very confident in our writing. We worked as a group, a team, and I think we did good together."
The team looked to improve on their overall score from their last competition, which was a SAT-style rhetorical analysis, in which they placed last. They definitely learned a lot from their last competition. As previously stated, Kira Dowell believes the team did very well. Which is a step above what their team adviser, Mrs Busch-Grabmeyer said about last time, "I felt the Shark writers showed up to participate." This time the Shark writers showed up to do more than write. They showed up to win.
This competition was their second to last one, with their last one being about poetry. That competition will be slightly unique, as they will not travel to the RESD to compete, rather they will submit their entries to Mrs. BG by the due date in late November.