Eminem Surprise album drops, blows audiences away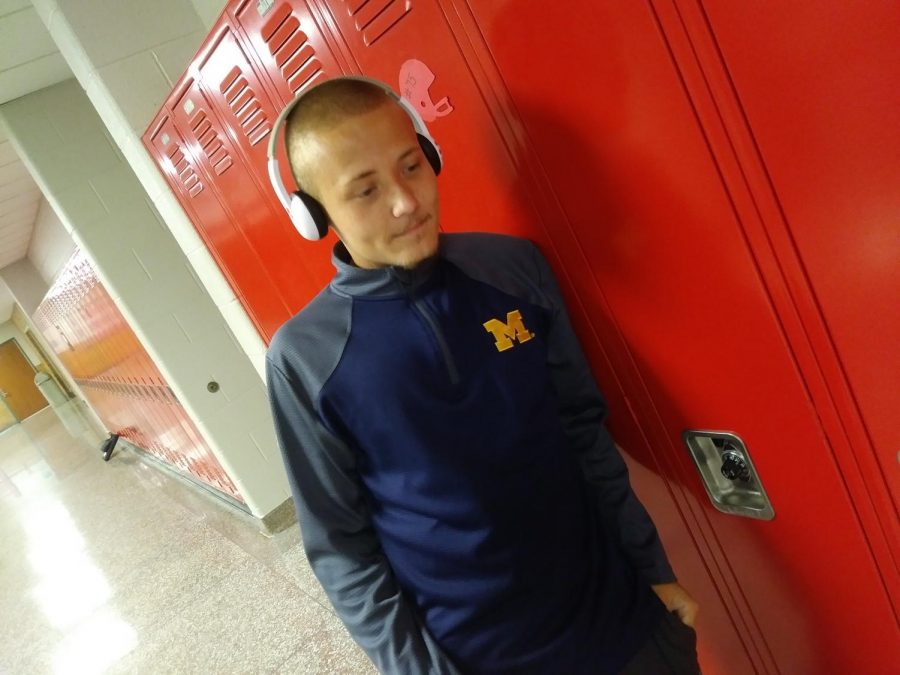 Eminem is perhaps the best lyricist alive today. When it comes to mastery of rhyme schemes and structure, there is arguably no rival to him. These statements were strengthened with the release of his newest album, KamikazƎ. The release of any album by Eminem is highly anticipated, however, this album proved to be an anomaly. It was released Aug. 31, of this year with no advertisements or hype surrounding it at all, taking the internet by complete surprise. Some of the surprise is due to the fact that he also released an album titled Revival in December of 2017. And given the fact that the album he released before Revival was in 2013, many believed that it would be a significant amount of time before another album released.
  Regardless, it was the very definition of a pleasant surprise. This album was a true return to form for the very gifted and talented artist. For the opening track, "The Ringer" Eminem takes aim at several other artists in the Rap genre. Genius.com describes the song by saying, "Eminem surveys the state of hip-hop in 2018 and doesn't like what he sees." This five minute and 38 second song uses complex and captivating lyrics along with expert delivery to give us Eminem's opinion on how other rap artists are doing in this day and age. Eminem's greatest strength has always been his deep understanding and command of rhyme schemes and lyrical structure. This song proves that he has not lost it.
  Public opinion of this album has generally been more positive than reactions to Revival. SLHS Senior Eron Morrow says, "This album(KamikazƎ) was seriously fire. I would say it's above Revival In quality. Not to say that was bad, but Eminem was more savage on this album. He took more reckless shots at other current artists who deserved disses. Which is classic Shady." Fellow senior Austyn Rhines agrees with this statement "I think this album could rank as one of his top albums since the beginning of his career. It's not like the greatest but it ranks among his best."
  The album also sparked controversy. Given it's aggressive nature, many artists in the rap genre felt offended by it. One poor soul, MGK (Machine Gun Kelly), took it so far as to actually put out a dis-track on the legendary rapper titled "Rap Devil." It was released as a response to the KamikazƎ song "Not Alike," where Eminem directly goes after MGK, and was named that way to reference Eminem's song and nickname, "Rap God." This was a very poor move. Eminem is the greatest, and he will show everyone, MGK especially, why he is known as that. Rhines further states, "My thoughts on MGK's diss on Em are that it was bold against someone who is known to end other artists careers in these kinds of disputes. I am unsure how it will play out because it is essentially the old school versus the new school." I have to say, I firmly believe there is no way MGK will win this dispute. Those who have seen the film 8 Mile, would know that Eminem is not one to mess with when it comes to disputes involving rapping.
  All-in-all, the greatest rapper alive gifted the world with a fantastic work of art with the release of this album. It showcases his expertise in lyricism with intense complex lyrical structure, while not sounding complex just for complexity's sake. The most important aspect is still there. His music is still the greatest. People can still connect to his songs and enjoy them for the masterpieces they are. Most of those who are hesitant to believe that he is truly the best were just proven wrong. MGK will soon be proven wrong as well. Perhaps Eminem said it best himself in the song titled "Greatest" from KamikazƎ, "I'm … the greatest in the world … no lie, I might be the best to ever do it."