American Girl Dolls: the Lost and Forgotten Toy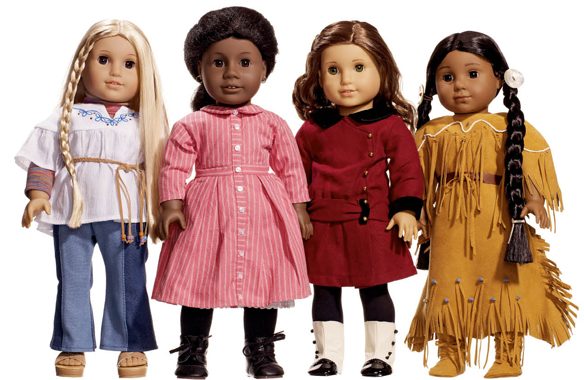 Do kids still ask for an American Girl Doll for Christmas? In the 90s and up to the mid-2000s,  American Girl Dolls were popular, meaning most of the girls that are in high school now will be the last generation when American girl Dolls were popular. According to Fast company, as the years slowly progressed, the famous doll sale prices fell by 28 percent. 
According to American Girl Doll News, the pandemic has forced three American Girl Doll stores to close, permanently. With covid shutting down American Girl stores, young girls are losing interest in the doll that once was a girl's perfect toy. Esmerelda Zapata said, " If I was to get one as a gift, I would keep it but I would never buy one." 
Zapata is a freshman at St. Louis High School. Her opinion shows that the youngest class in the high school never had the childhood connection of wanting an American Girl Doll. Junior Phoenix Shaw had an American Girl doll growing up and thought that it was one of the coolest dolls ever had. It's crazy to see that with only a few years difference, how much one of the popular dolls quickly loses its touch. 
The American Girl was a way for young girls all over the United States to share one interest, and that was the love for their dolls. Girls would go over for playdates with their dolls and this allowed them to bond and be more social with each other. These dolls teach girls things like how to take care of toddlers. You can brush their hair and change their clothes. 
Even though kids are not asking for American Girl Dolls as much, there are still some out there that would love to have one. Bethany Bowerman said, "When I got my American Girl Doll, my sister was jealous!" With young kids like Bowerman's sister, there is still hope for the American Girl.