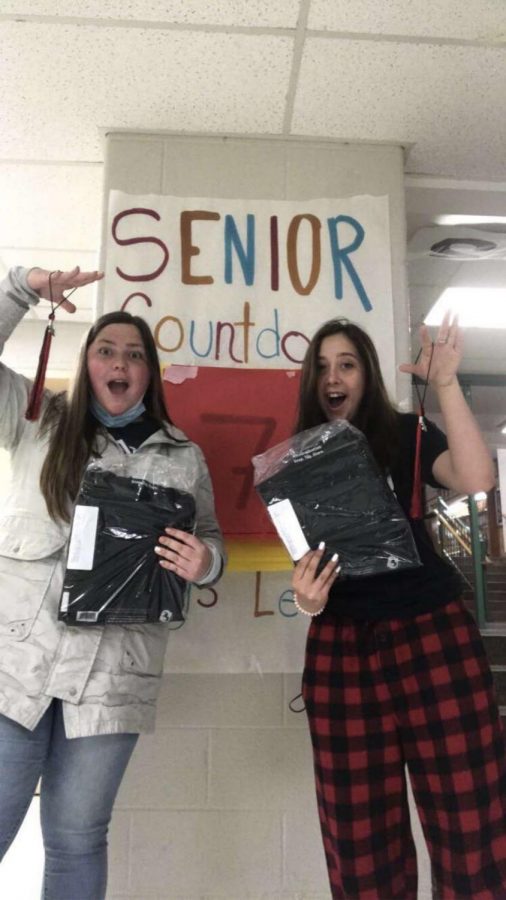 Danielle Luft
The St. Louis High School seniors are almost done with all of their classes, so you know what that means! Graduation is approaching! However, the class of 2021 graduation will look different than former graduations that have taken place in the past. 
The ceremony will take place outdoors at Wheeler Field at 7:00 p.m. In order to comply with Michigan Department of Health and Human Services (MDHHS) guidelines, each graduate will be limited to eight guests for the outdoor ceremony. Guests who do not live in the same household will be expected to socially distance as much as possible, and everyone present must wear a mask. 
If the ceremony needs to be held indoors May 29, graduates will be limited to three guests each. Regardless of the date, the football stadium will open the facility to spectators one hour before the start of the ceremony. The graduation ceremony will also be streamed live on the SLHS Facebook page. 
Additionally, the school is continuing the graduation day tradition of students placing flags on the gravesites of veterans at the local cemetery. This tradition will begin at 9:00 a.m for any students who are interested in participating.
In regards to the graduation ceremony, the official last day of classes for seniors has changed from May 27, to May 12. This change was made due to the recent COVID-19 outbreaks and all the kids that were sent home to quarantine. In order to ensure every senior is present at graduation, the SLHS school district made graduation 15 days after the last day for the seniors. Therefore, if a senior gets exposed or becomes a close contact involving COVID-19, he or she would be able to quarantine for 14 days and still attend the graduation ceremony. 
Immediately following the graduation ceremony, the St. Louis Fire and Police Departments will lead the graduating seniors on a short cruise through the north side of St. Louis.
Even though the class of 2021 graduation ceremony doesn't look like the typical ceremony, SLHS has still managed to make graduation meaningful and is able to keep everyone safe by hosting the ceremony on the football field.