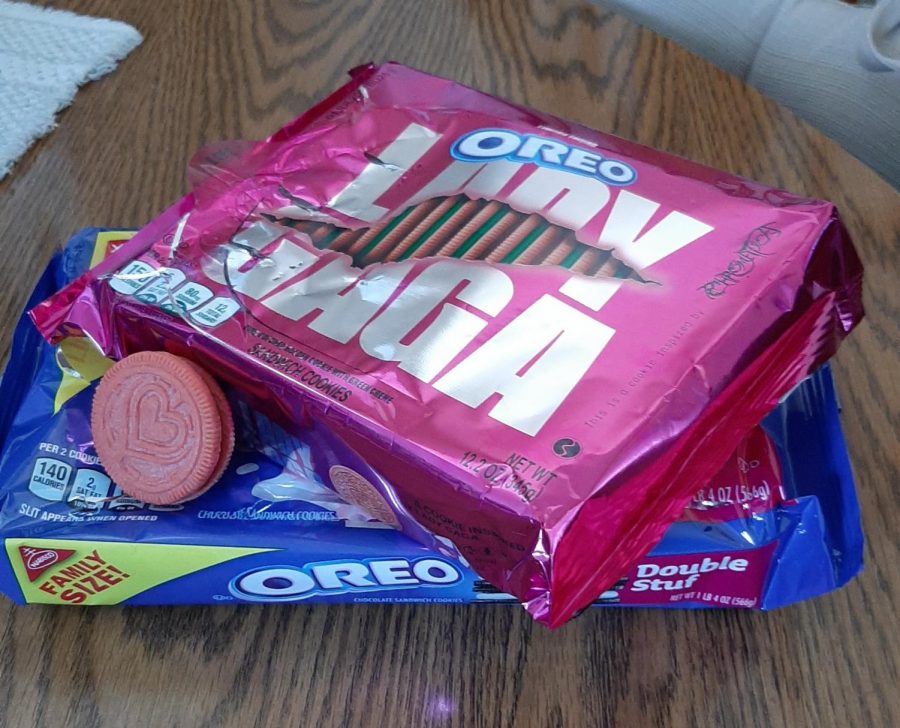 Curtis Brashaw
Lady Gaga, a well-known popstar, partnered with Oreo to create an Oreo inspired by her new album "Chromatica." Oreo was founded in 1912 and now produces more than 40 billion cookies a year. There are millions of people who love this creme-filled cookie, and millions more who identify with "Little Monsters"(Little Monsters is the name that Gaga fans call themselves). According to Lady Gaga, the Oreos were released to, "spread musical messages of kindness throughout the country." Overall, this decision to partner with each other shocked many people, but it was a smart business decision on Gaga's part.
The cookie itself is packaged in a metallic pink package with eye-catching graphics. I was stunned when I first saw it; I had to search up and down in multiple stores, and I wasn't expecting to find these gems. When I finally got home after an overly busy Saturday morning, I carefully opened the shiny package up. The cookies themselves were pink with a bright green creme. I took one out and noticed that there were three different designs on the cookies to represent Lady Gaga's new album, "Chromatica."
The first thing I noticed when biting into one was how hard and crunchy the cookie itself was. Then the sweetness of the green creme puzzled me; it took a long time to pinpoint what I thought the taste resembled. Did it resemble cookie dough, Froot Loops, or just a more sweetened vanilla cookie? Eventually, I thought it most closely resembled birthday cake, and with the agreement of many others, I sided that is likely what it was based on.
After asking many people about their opinions on the new cookies and doing some research, I discovered that whether people think they are good or not may be more controversial than politics at the moment. Many people felt like they were an abomination and others felt they are the best thing since sliced bread. It was difficult to find someone neutral on the topic. Colby Taylor went as far as saying that, "they never should have been made." On the other hand, Lauren Gager said, "These Oreos are really good. I wish they would keep them around for longer." Gager continued saying, "They taste like a combination of vanilla and birthday cake flavors."