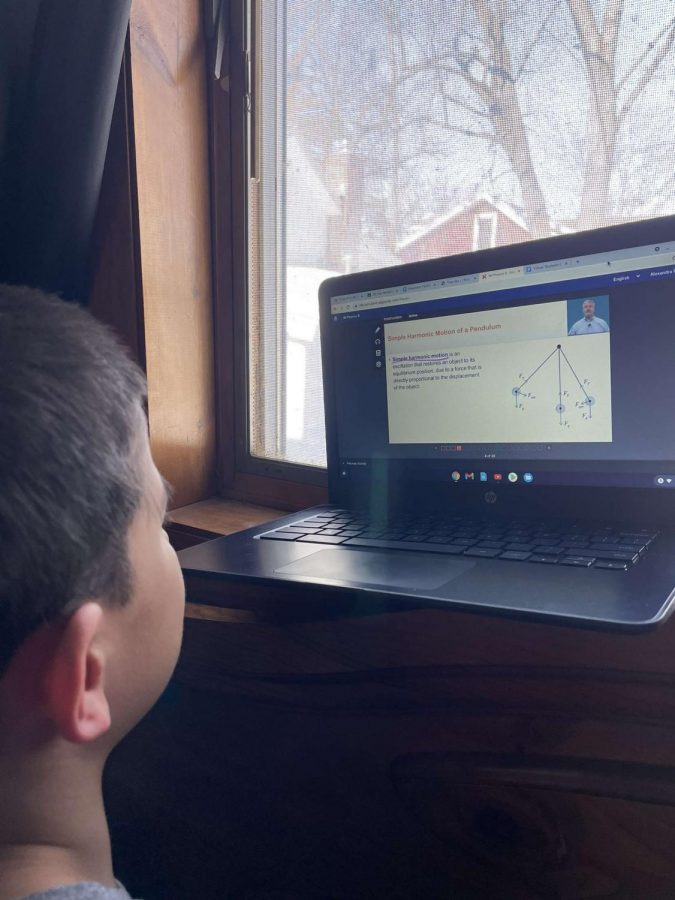 Alexandra Pawlitz
Ever since Aug. 26, 2020, virtual students have been using google classroom as their main learning program. Most students have used this program in the past, even as far back as middle school, but this year is a whole other topic. On Jan. 25, 2021, Principal Eric Huff announced that virtual students would no longer be using google classroom and instead, use Edgenuity as their main platform for the rest of the year. However, the virtual students involved in this change have mixed emotions about switching to a program they've never been introduced to until this year.
Junior Leah Chvojka mentioned, "I don't think it's the best option for students, but it may help the teachers. I think it will be hard to adjust to if someone's never used it. I haven't heard much about it besides one email and my teachers telling me we are switching."
Even though SLHS is switching their virtual classes to Edgenuity, there are certain classes that aren't going to be switched. Teachers are being given the option to switch their classes to the new program and there are some of them that are considering keeping google classroom as their teaching platform. For example, Mrs. Reeves will not be switching her Honor English classes this year. 
Although students and teachers are having difficulties with virtual learning this year, was switching classes to Edgenuity the best option? For many, it isn't. Students have adapted to learning through google classroom and switching to Edgenuity will change their entire learning experience. Since COVID-19 came about, SLHS has had to make some difficult decisions concerning their teaching methods, but switching learning platforms half way through the year isn't exactly what students at SLHS hoped for. 
Valentina Memije included, "I am not too excited about this change. I think it's going to be harder on students because teachers won't always be there to help you out and it's a whole new platform for us. Although it's at your own pace, I don't think it's going to bring any motivation involving learning. Maybe for some students it will, but I personally don't think it will bring me any."
However, for some students switching to Edgenuity gives them the opportunity to work ahead if they wish to. By doing this, students can finish their credits early and be able to be involved in extracurricular activities whenever they please. 
Eddie Ramirez commented, "I'm excited to be able to finish my classes early and this gives me a chance to work ahead if I choose to do so."