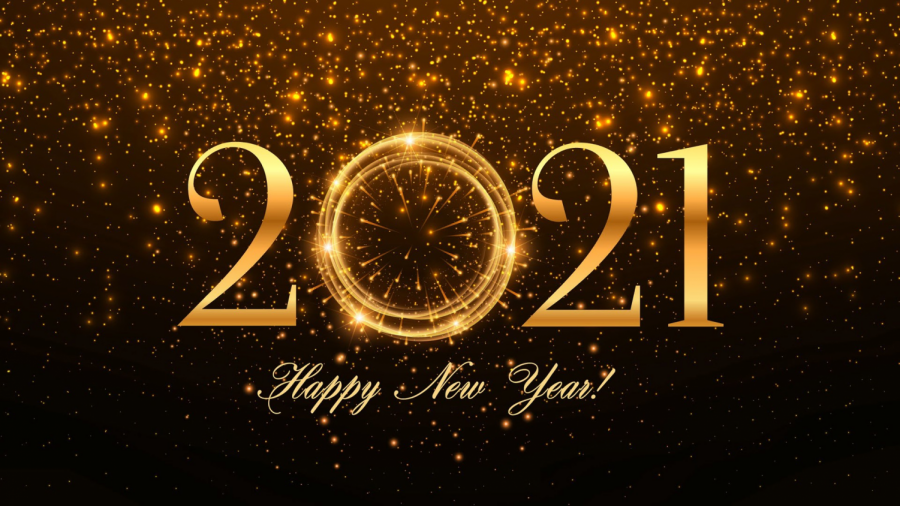 Courtesy Photo
As we start off the new year, students at Saint Louis High School are trying to make 2021 a better year than 2020. Since 2020 was filled with a lot of unknown surprises, many people are choosing to set a new year's resolution in the hope to make 2021 a more meaningful year. A new year's resolution is a goal people set for themselves in order to achieve self-improvement. There is an endless variation when it comes to making goals for yourself. 
One of the most common new year's resolutions is to improve one's physical appearance, whether it be working out at a gym or eating healthier. When making this goal, it's important to consider the reason behind making it. Is it because of your mental health? Is it to impress someone else? Is it for self-confidence? Making a commitment like going to the gym requires self-motivation and determination. Many people set this goal and then decide to abandon it when their daily lives take up too much of their time. However, with the right mindset and determination, this goal can be achieved over time. 
Before deciding on a new year's resolution, take into consideration the aspects of your life. Are there any weaknesses you may want to improve on? Are there social relationships you want to achieve? Is there any new activity you would like to involve yourself in? By answering various questions beforehand, you can set your new year's resolution based on your personal goals and make your resolution more realistic. 
A very common saying when it comes to a new year is, "New year, new me." This saying isn't directly saying you are going to change into a completely new person, it's simply saying a person has goals set for him or herself, and achieving them would make them a better person overall. When a new year comes around, people want to see change and a new year's resolution is the perfect solution to change. 
Danielle Luft commented, "My new year's resolution is to develop more self-confidence and be able to fully love myself for who I am. I've always wanted to show the world my true self and by setting this goal, I'm giving myself motivation to achieve this goal." Luft also mentioned she's been keeping a bullet journal to help keep track of her personal goals and daily routines in life.
Senior Mikaila Borie mentioned, "I'm trying to read a book a month just because I enjoy reading but don't do it often enough. I'm also trying to lift at least three times a week. I know weightlifting is one of the most common goals, but I'm really trying to work on my physical appearance."
Keegan Honig also included, "I'd say my new year's resolution would include reading my Bible more. Also, I'm going to run every day, as long as I'm healthy. I want to achieve at least 1,500 miles in 2021. It's a big goal for myself, and I know with hard work and dedication, I can achieve it."