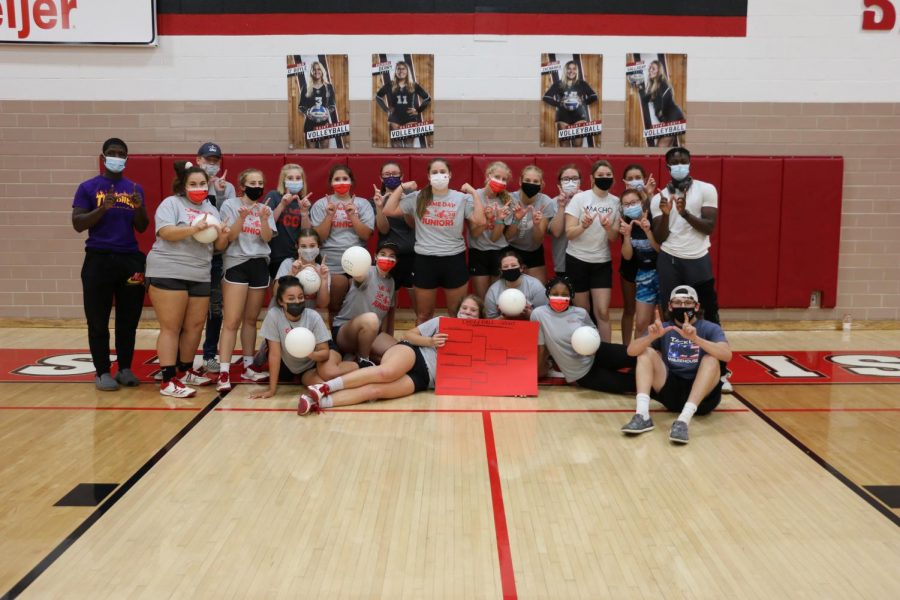 Courtesy Photo
COVID-19 took many things away from SLHS, one of them being 2020 powderpuff, which is a fun way to have girls participate in flag football during the SLHS homecoming week. This year, we had to switch powderpuff with dodgeball aka "dodgebelle." Many students were upset by this change, others not so much.
Sela Delgado, a junior at SLHS, stated, "Leah Chvojka convinced me to even play dodgebelle. I wasn't going to in the first place but I thought to myself, ' We need to keep our school spirits as high as we can.' After that I decided to tough it out even if it's not powderpuff."
Maude Zolue said, " I don't mind either of them. I'm super excited to participate and bring home a back-to-back win."
This was not the first year powderpuff had to be switched to dodgeball. In 2019 there was a huge flood completely submerging the SLHS football field, baseball field, and many more areas. The football game was moved to the Alma College football stadium and the homecoming dance followed on the Saturday. 
Gracie Shattuck, a junior, added, "I think dodgebelle is a great alternative to powderpuff, but I think the whole purpose of the volleybuff and powderpuff is for girls and guys to play sports that they wouldn't normally play. It's a little role reversal fun. I'm glad it wasn't cancelled because it was a fun way to come together as the junior class. This school needs a little fun during this tough time when we can't really do much."
Dodgeball is a great way to still have an event. No it doesn't follow tradition, but at least we came together as a school and had some fun.