Flannels are taking over SLHS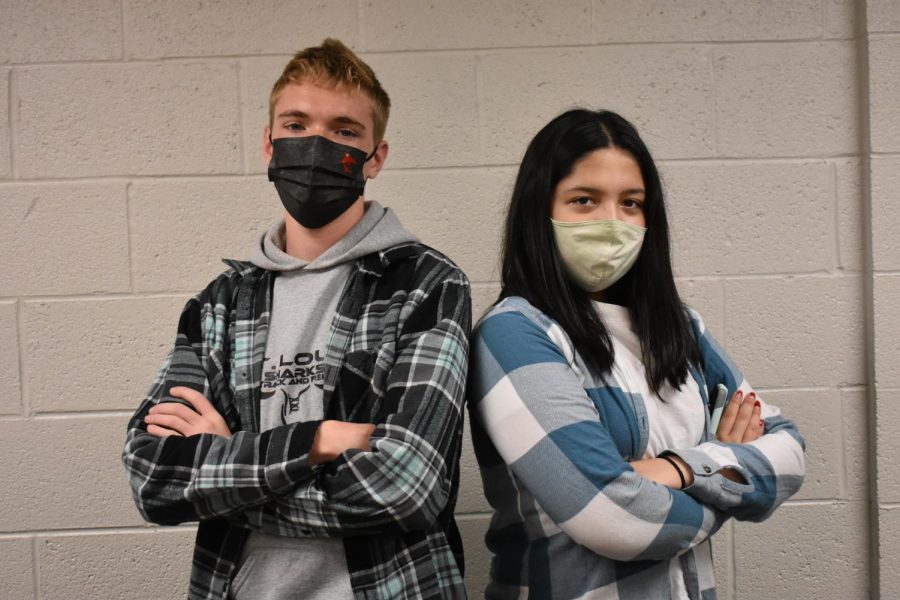 Flannels are taking over the fall fashion world. As the cold winds come and the sun disappears quicker, the flannels have worked their way out of the closest. Not only can be a piece of clothing that both men and women can wear, but there are so many different ways to wear a flannel. Some ways to wear a flannel are wearing it over a sweatshirt, wrapping it around the waist, or just wearing it over a basic t-shirt. Many students at St. Louis High School have taken a part in this fashion statement. Flannels are fairly reasonably priced. They can be sold anywhere from $10- $30 and sold mostly anywhere. 
There are many ways to work a flannel this season. Flannel has been around for many years. Flannels were worn to help keep warm and also worn by blue-collar workers. Flannels really became popular in the 1990s when popular bands like Nirvana would wear them as a grunge look. However, recently, teens have been taking advantage of the flannels and putting their own twist on the piece of fabric. 
Dylan Luft, a student at St. Louis High School, really enjoys wearing flannels. Luft states, "I like how the flannel looks and how it feels. It is also nice if you're cold. Then you can button and if warm unbutton it." His favortie color flannels are blue because thats his favorite color. Luft usually wears his flannel unbuttoned because he really likes the way it looks and he can match it with T-shirts underneath it. He currently owns three but he wants more. 
Another student who also wears flannel is Abigail Conn. Conn likes flannels because they could be used as a whole outfit or an accessory. She used to own six to seven flannels, and now she only has two. Conn stated, "I love black and grey and then black and red flannels, though I had neon green and black one nice and I'd say that was my favorite one of all time." When she wears flannels, her go to style is an open buttoned but tied in the front.