Wrapping up the year with Spotify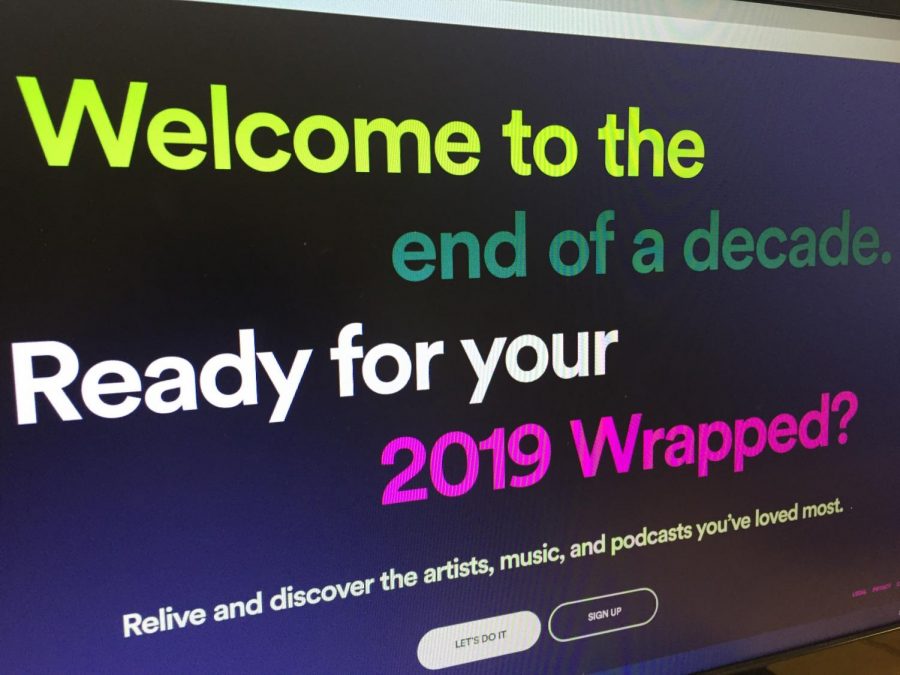 Spotify has released Spotify Wrapped as this year comes to an end. Over the decade, Spotify has done this several times. This year your Wrapped will include songs, albums, artists, podcasts that and the artists that you've often streamed on Spotify over the decade. With more nostalgia, it's "wrapped" the way you love it.
Ellie Gager said, "I thought it was really cool and interesting how it showed the top songs and artists you listened to during the whole year. I also liked how it showed your number one artist you listened to and how many hours you listened to them. I ended up getting Shawn Mendes for my top artist and I listened to him for 78 hours out of the whole year. I really liked this Spotify Wrapped and I hope they continue to do that every year."
This year, Spotify also shows where some of the top artists come from on a world map. Spotify subscribers who have spent at least two years enjoying Spotify will get a custom rundown showcasing their top artist and total minutes. 
Chloe Baxter, "It's really cool how I was able to look back at the way the music I listen to has evolved over the decade."
Spotify Premium members will go even a bit deeper with access including the number of artists they have been exploring and the top artists they have discovered this year.
According to Spotify, with a customized "2019 Wrapped" or "My Decade Wrapped" share card, Premium and Free users can share the results with friends, family, and followers through Instagram, Twitter, and Snapchat. These are complemented by a rundown of Spotify's leading album, artists, and style.