Students sign up for Business Professionals of America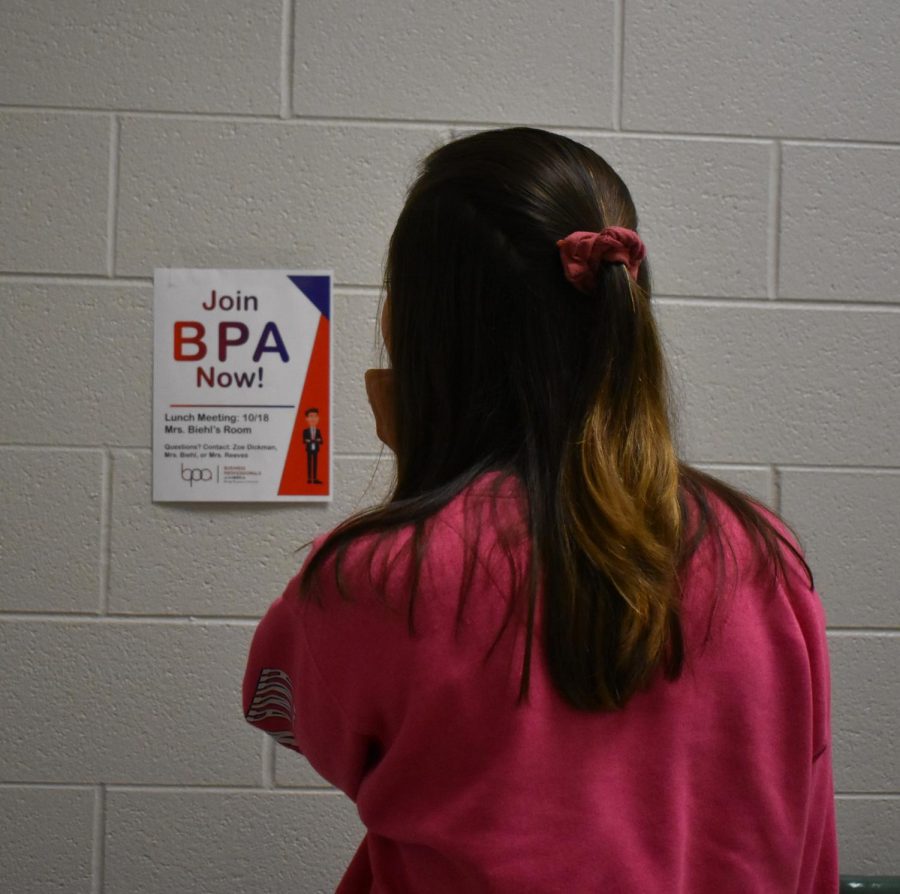 BPA (Business Professionals of America) is a club that opens a variety of opportunities for students at SLHS. Not only does BPA offer scholarships, but it also allows students to compete in individual and team-related competitions in Financial Services, Administrative Support, Management, Marketing and Human Resources, and Information Technology. The club also helps students to grow personally and professionally advocating social skills and presenting skills. Every year, students get to travel and practice job-related skills in preparation preparing them for college and careers.
Mrs. Reeves said, "I think BPA offers a comprehensive overview of skills that students should learn for both college and the workplace. Business skills are valuable and necessary in all fields. BPA also offers the opportunity to travel and become a well-rounded citizen through the Torch Award Program. Past students who have been a part of our BPA program say that they have been better prepared for college and that they have had more opportunities for employment because of the skills they have learned through BPA."
Beth VanderHart, a current member of BPA, said, "BPA has definitely helped me become a stronger public speaker. Before competing in Presentation Management last year I was terrified of speaking in front of people. Now, it doesn't bug me as much and I sometimes even enjoy it. BPA has also helped me learn how important it is to work together with other people and use each person's skills in order to make each presentation or event the best it can possibly be."
Mrs. Biehl commented, "The thing we hear most from our seniors in BPA is how they wish they would have joined as freshmen. Don't miss out on the fun! BPA helps students network with other students from all over the country, build confidence, develop public speaking and leadership skills and it looks great on resumes and college applications."
Aynlsee Koutz, a former BPA member, said, "I did interview skills for BPA and it helped me tremendously. It has provided me with speaking skills and the ability to go into interviews with complete confidence. I was able to learn basic concepts like eye contact, how to answer questions properly, and proper handshakes that have helped me throughout high school and in my small time in college so far. Not only did it prepare me at but the organization itself brought me opportunities that I never knew existed, such as scholarships for BPA. I truly believe there is something in BPA for everyone individually and 10/10 recommend it."
BPA is an excellent club to expand on various skills, not only in business but in team building and public speaking as well, and it's a great opportunity for students to get involved in the school.