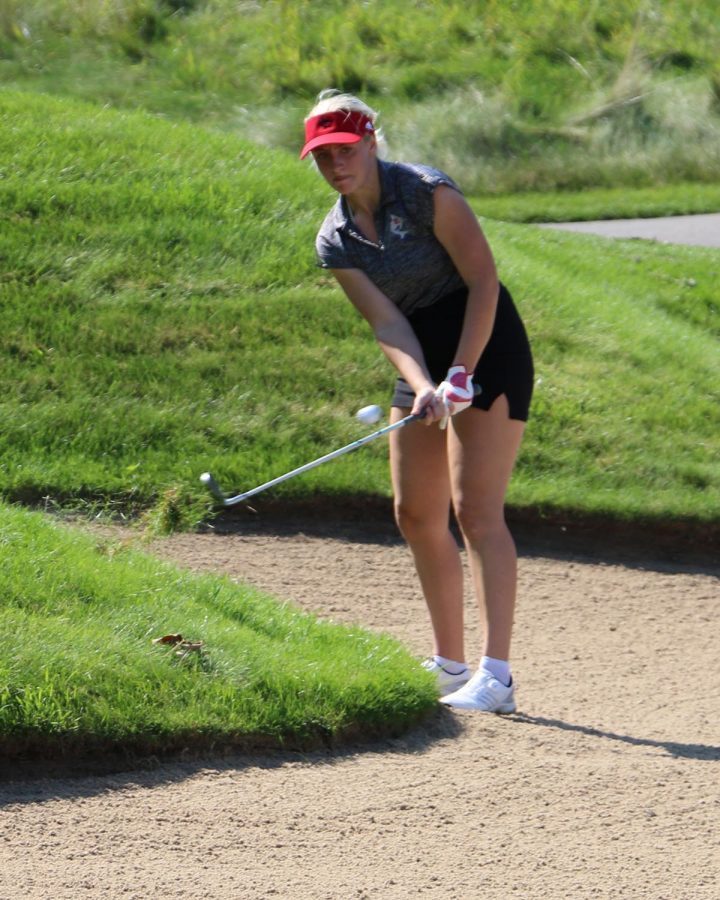 Mrs. Biehl
Girls golf competed at a TVC Jamboree hosted at the Frankenmuth Fortress Wednesday, Sept. 18. 
According to Gracelyn Bebow, "The course was a very nice course, and some holes were quite difficult, but I pulled through even with an injured shoulder and got the leading score." 
Chloe' Baxter commented, "The Fortress was the most beautiful course that I have played before, and while it was difficult on some holes, I got a score I was proud of." 
Coach Andrea Biehl said, "The Fortress is a challenging course to play, especially as a first-year golfer. Frankenmuth certainly capitalized on their home course advantage. As a team, we need to continue working on our short game if we want to see scores drop."
Frankenmuth finished in first place with a 197 while Freeland came in second place with a 207. On the Freeland team, Sophie Argyle shot a hole in one on hole four. The Lady Sharks placed 5th out of eight teams and are currently sitting in fifth place in the conference. The girls are behind Alma by four strokes. Gracelyn Bebow led the Sharks with a 55 while Chloe' Baxter and Skylar Rodriguez shot 59's. The Lady Sharks are back in action Monday, Sept. 23, 2019, at an invitational hosted by Alma.