St. Louis students participate in Youth Hunt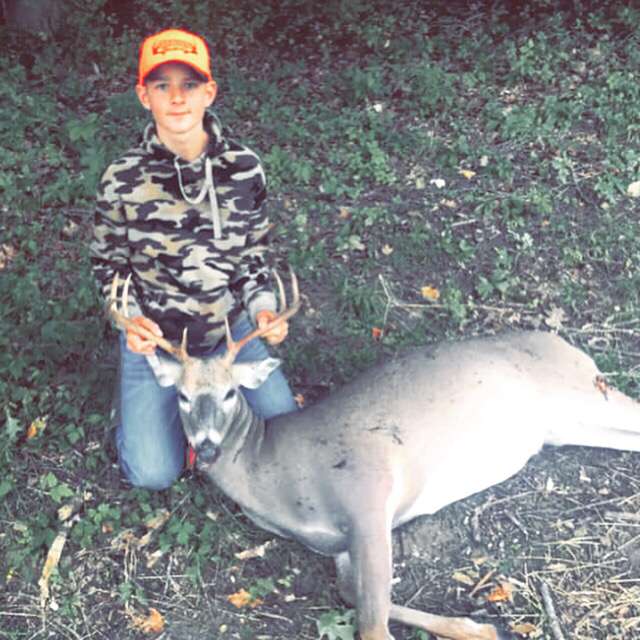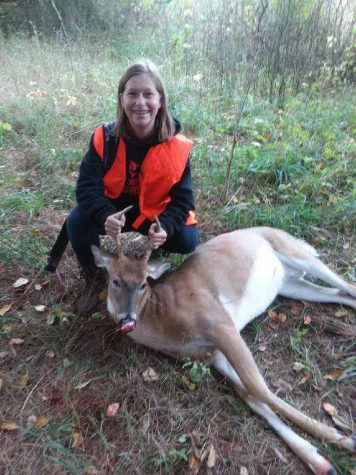 Several St. Louis students participated in Michigan's youth deer hunt Spet. 14-15, in and around Mid. Michigan. The youth hunt is a firearm deer hunt that takes place on private or public lands. The Michigan Department of Natural Resources created the youth hunt that so kids and teens have a chance to hunt without adults getting in the way and taking their shot. It's a way for kids to have a chance and take charge. The youth hunt lasts for two days.
A local freshman, Ashton Leonard, got up and went out to get his deer. He shot an eight-point. Leonard set his stands ahead of time to be paired. He was excited about the youth hunt and to see the animals in the woods. Leonard said, "Hunting isn't just something I do. It's part of who I am." Ashton is going to take his deer and make half into burger and the other half into butterfly chops. Leonard is excited to eat and taste his buck.
Kiersten Wenzlick, a freshman at St.Louis High School shot a three-point buck. It has two points on the right and one point of the left. Wenzlick said, "I was excited for youth hunt because it's nice to get outside and hang out with family sometimes." It took Wenzlick about two minutes to shoot her buck because she had to wait for it to stop moving. At first, she thought she didn't hit it. But when she found out she did, she felt disbelief. She is planning to get her buck's skull mounted. Then with the meat, they are going to make burger, back straps, and save some for roast. Wenzlick can't wait to sink her teeth into the juicy meat that she really enjoys. 
Gabe Komperda also took an eight-point with his bow. This was his first compound-bow buck.