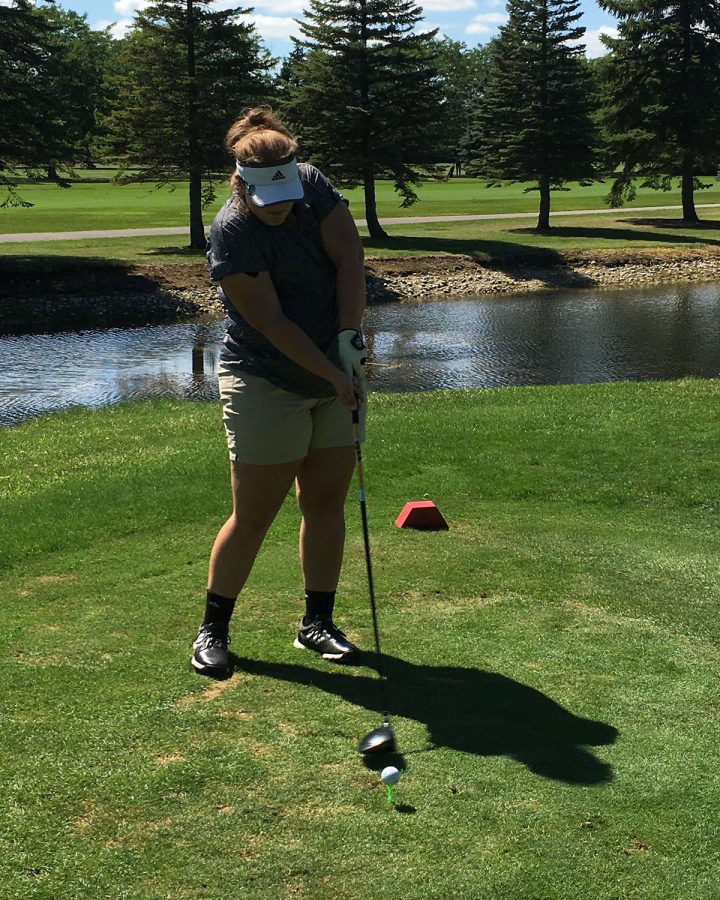 Mrs. Biehl
The varsity girls' golf team competed in a TVC Jamboree hosted by Garber Sept. 4, 2019. The Lady Sharks finished in 3rd place after defeating Standish-Sterling, Alma, Freeland, Ithaca, Garber, and Valley Lutheran. In the TVC, the Sharks are currently sitting in 4th place, only 9 strokes behind Valley Lutheran. 
According to Chloe' Baxter, "The Garber match was a great outing where I'm proud to say my team did fairly well, seeing how we are now fourth in the conference."
According to varsity girls' golf coach Andrea Biehl, "The girls have been spending a lot of time at practice working on approach shots and chipping. I was so pumped when I realized how we finished on Wednesday." She also added that her favorite thing about coaching girl's golf is getting to know the girls outside of the classroom and helping them learn a sport they will be able to play for the rest of their lives. 
At the Bay County Golf Course, Skylar Rodriguez and Gracelyn Bebow led the team with a 49 and 55.  Baxter and Alexandra Pawlitz brought in scores in the low 60's for the best team score to date. The varsity girls are back in action Sept. 11, 2019 at 1:00 p.m. for a TVC Jamboree hosted by the Lady Sharks.