High School steel drum band performs at assembly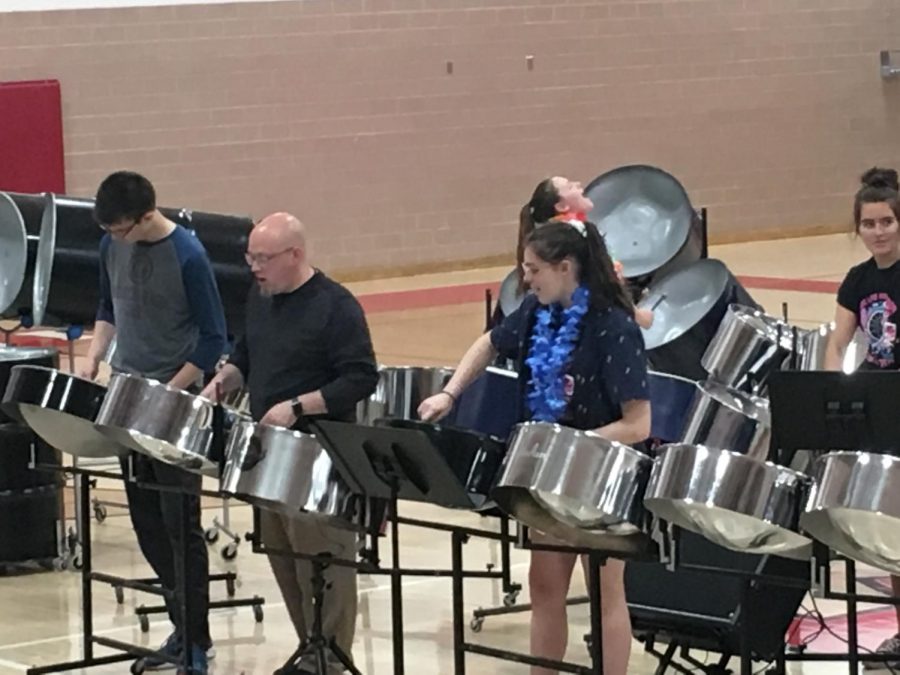 St. Louis High School held an assembly Friday, June 7, in the gym for the steel drum band to perform for the whole school. The middle school and high school steel drum bands both played. The bands played recognizable and beloved songs, such as "I Love Rock n' Roll," "Best Day of My Life," and "Seven Nation Army."
The assembly was a huge success, and it was a great way to get the word out to other students about joining the steel band.
Mr. Caszatt shared, "I love watching students use their many differing talents.  Music, however, is perhaps the one I enjoy the most."
Tracy Thornton, a very talented steel drum musician, came to the assembly to play with the band and to play a solo for the students.
Alex Lawhorne stated, "It's always fun when Tracy's in town."
The concert was a success, and it was fun for the students in the bands to get the chance to show off what they've been practicing all year to their peers.
Korah Honig said, "The steel drum assembly was really fun, and I feel like it was helpful because a lot of people enjoyed it and are now interested in steel drum."