Band and Choir deliver great performances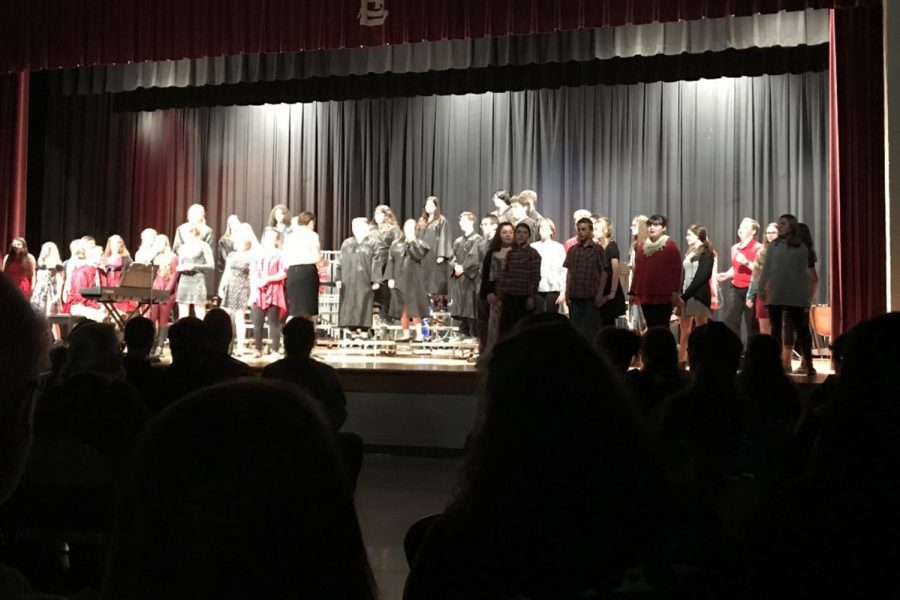 The St. Louis music program held band and choir concerts Monday, May 5, in the St. Louis High School cafeteria. The choir concert consisted of the High School choir and the Middle School choir, and the concert began at 5:00 p.m. They sang some songs from popular movies, such as "See the Lights" from the movie Tangled and "Rewrite the Stars" from The Greatest Showman.
Freja Sonderup, a foreign exchange students who joined the choir this year, stated, "It was a really fun experience. Being in America and being able to do choir in America was really fun for me because we do it differently in Denmark."
The band concert followed the choir concert, and it began at 6:30 p.m. The 6th-grade band performed first, and the 7th-grade and 8th-grade bands combined to perform after the 6th-graders. The High School band then performed, and they finished out the night with the Avengers theme song. Overall, it was a success and a great final concert for the year.
Shannan Mitchell shared, "I think it went pretty well. There was one of our songs that we hadn't done so well with before, but we did pretty well with it at the concert."