NHS Induction Ceremony takes place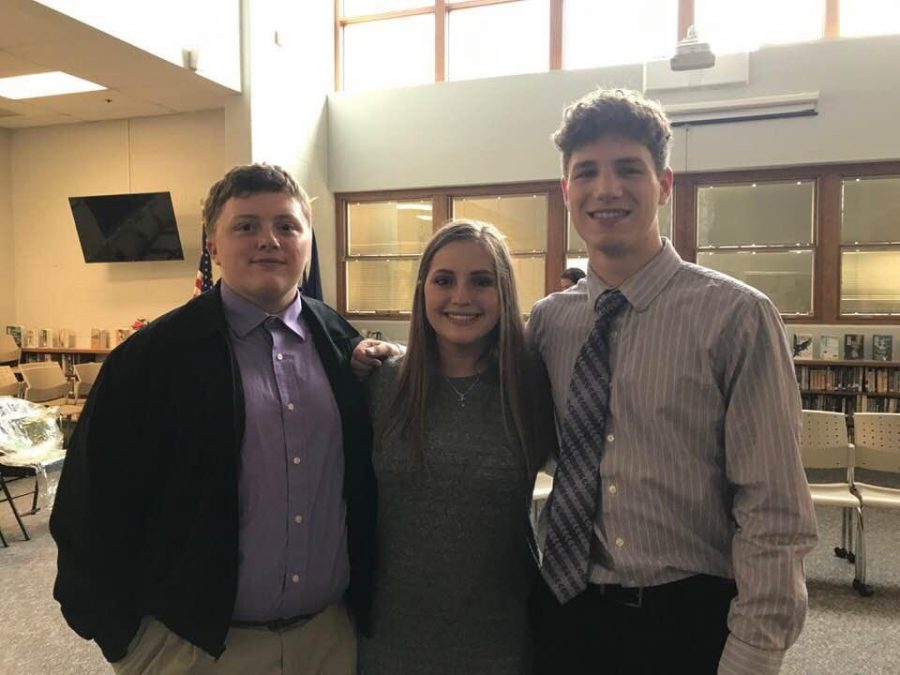 St. Louis High School's National Honor Society accepted new inductees Wednesday, April 17, at the annual induction ceremony. The event took place in the SLHS media center at 6 p.m.
The new members of NHS are as follows: Chloe Baxter, Mikaila Borie, Jennifer Brown, Dilynn Everitt, Matthew Haag, Keegan Honig, Logan Koutz, Valentina Memije, Alexandra Pawlitz, Cade Pesture, Skylar Rodriguez, Macie Salladay, Johnathon Starry, Mackenzie Strong, Nicholas Worthy, and Delainee Zacharko.
"I feel extremely accomplished and proud to be a part of the organization," Dilynn Everitt said. "I hope that, with my tenure, I can influence more people to get involved in groups, volunteering, and everything that NHS stands for. People tend to regret lack of involvement in high school, and I hope that I can persuade them to avoid this regret."
Mackenzie Strong stated, "I am very glad that I am able to be a part of NHS. I am looking forward to helping my community and school and making a positive impact."