Girls' Track competes at Freeland Invitational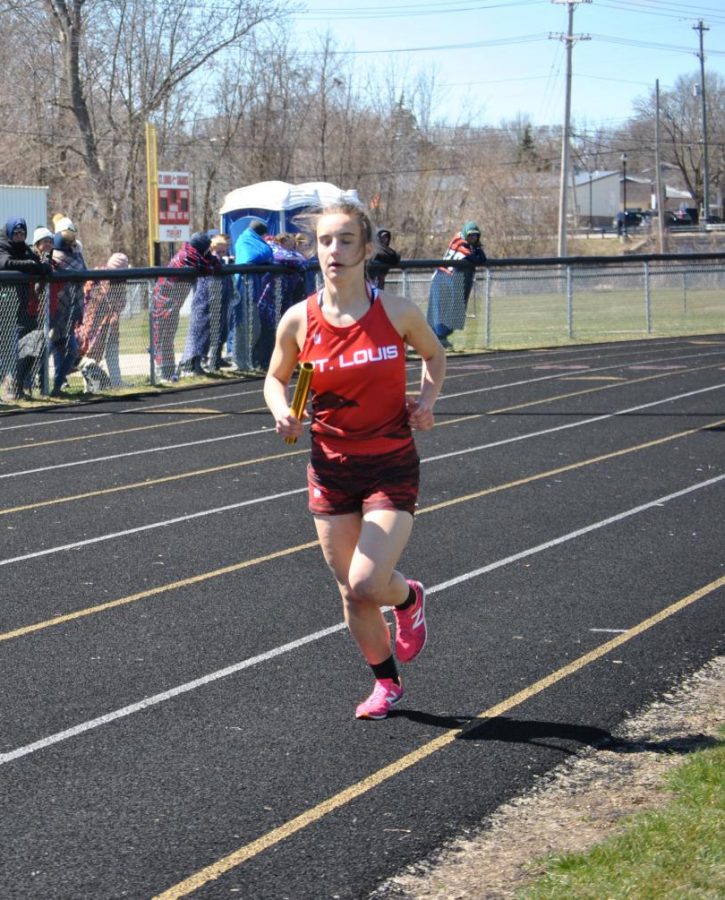 The St. Louis Girls' track team competed at the Freeland Invitational Saturday, April 6. The Sharks took sixth place out of eight teams in the white division.
Jenny Brown stated, "It was really fun to compete with my team at a higher-level competition, and a lot of people got sunburned."
Notable runners for St. Louis included Mikenna Borie, who took first place in the 3200-meter race with a time of 12:03.96. She also took second place in the 800-meter race with a time of 2:40.02, while Libby Munderloh took first with a time of 2:31.01. Adry Munoz took fourth place in the 400-meter race with a time of 67.84 seconds, and Chloe O'Boyle took fifth place in Long Jump with a distance of 14' 1.00.
Mikaila Borie shared, "We were one of the smaller schools at the meet, but I feel as though everybody did their part and ran well." St. Louis Track's next meet is the St. Louis Relays at home Saturday, April 13.