Drama Club announces cast for Check Please!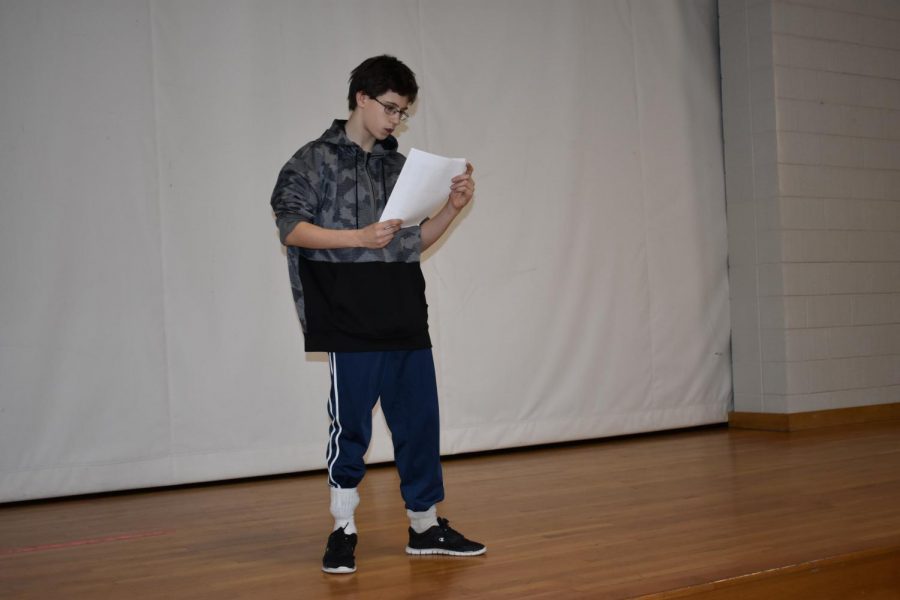 The St. Louis High School Drama Club announced who received which roles for their upcoming play Check Please Friday, Feb. 22. There were 12 roles that needed to be filled. The results are as follows:
Girl: Kira Dowell (understudy: Angel Ahlefeld); Guy: Dylan Crandall (understudy: Robert Russell); Louis: Nathan Mikek; Melanie: Alli Komperda; Ken: Robert Russell; Mark: WilFred Howey; Mary: Angel Ahlefeld; Pearl: Brooklyn Shrader; Tod: Mathew Deleon; Sophie: Juliana Findley; Brandon: Dylan Rule; Linda: Cheyenne Taylor; Manny: Robert Long-Terwilliger; and Mimi: Nicole Parkhurst.
Kira Dowell said, "I'm super excited and extremely thankful, but I'm also really nervous. Overall, I can't wait for the play!"
"I'm very pleased with everyone that we cast for the play," Mr. Miller, the head of Drama Club, said. "They cracked me and the audition panel up. I think everyone we cast is meant for this play. I believe that the audience will really enjoy these actors in their very unique roles."
The premier of SLHS's Check Please is tentatively scheduled for Friday, May 10, at 7 p.m. The matinee will be on Saturday, May 11, at 1 p.m. Both showings will take place in the high school cafeteria, and again, dates and times are tentative.